Kampa AIR Awning Features Designed to Make a Difference
Back
The death of the Traditional Caravan Awning era goes something like this..., When the young engineer suggested he had found a way to create a revolutionary Caravan Awning supported by AIR, Mr Clumsy, one of the owners of the 'Old, Heavy & Clumsy Steel Frame Awning Company' chuckled, turned and quietly closed the workshop door behind him.
The rest as they say, is history.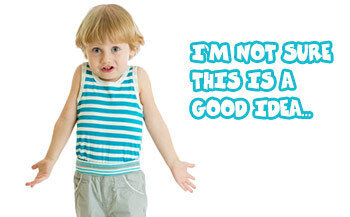 It's true to say that when word of the first AIR Awnings began to surface, there were more than a few scoffers and cynics who quite understandably, could not conceive of the revolution that would shortly ensue. I have to admit I had some doubts myself, in fact few could have imagined AIR Caravan Awnings would become the phenomenon they have today. The traditional Caravan Awning market has become threadbare, if the Old, Heavy & Clumsy Steel Frame Awning Company were non-fiction, it would surely have blown away by now!
Upon first being told about AIR Awnings I couldn't help but build an immediate mental picture of a bouncy castle type structure blowing across a field. Of course that was pure fantasy on my part and perhaps due to having an active imagination, the reality couldn't have been more contrasting. Arguably Caravan AIRFrame Awning designs are more rigid, stable durable and flexible (important part of efficient wind force distribution) than aluminium, fibreglass or steel framed Awnings.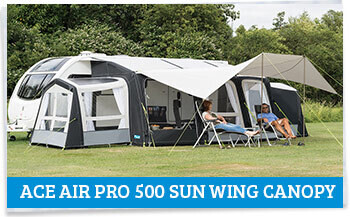 AIR Awnings are a product of the times meaning, without modern advances in component technology and state-of-the-art manufacturing processes AIR Awnings wouldn't have got off the ground, no pun intended! Even so, when you consider the enduring history of the traditional Caravan Awning and how entrenched the design concept was in the minds of an entire industry, it must have taken one gigantic leap of faith from retailers and a maverick mindset from manufacturers to get the revolution started.
Today AIR Awnings have evolved into fully functioning, feature rich versatile spaces that more than hold their own alongside the latest caravan designs. There are a myriad of designs and configurations available in various sizes and at budgets to suit most pockets.
READ MORE: 2018 Kampa Caravan AIR Awnings Review
Kampa market leaders throughout Europe
One of the most innovative and visionary AIR Awning manufacturer is Kampa. Although a relatively new company at the time of the AIR Awning explosion, the Kampa management team had already acquired a great deal of experience designing and manufacturing Caravan Awnings as far back as the 1980's, and had pioneered the countries very first lightweight Awnings. It comes as no surprise that since the introduction of the Inflatable Caravan Awning, Kampa has gone on to not only dominate the UK market but also Europe; developing a stunning and exclusive range of AIR Awnings, associated add-ons and accessories.
New and Improved Materials for 2018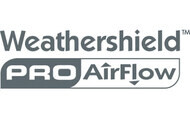 Manufactured to BS EN ISO 8936:2017 all Kampa AIR Awnings are made using the most technologically advanced breathable fabrics available. Further enhancements to these fabrics have been made for the 2018 season including, improved UV protection and weatherproof coatings combined with hot air taped seams deliver a WHOPPING 6000mm hydrostatic head. When you buy a Kampa AIR Awning you can be confident your investment is well protected from the elements and designed to outlast other Awning brands. Why not visit Homestead Caravans dedicated Kampa indoor Caravan Awning Showroom and 'feel the difference' for yourself?
Weathershield™ Four-Season
Used on the NEW Kampa Ace AIR All-Season Awning, Weathershield™ Four-Season fabric has been tested in the hottest parts of Australia some of the wettest places in Europe to guarantee high performance. The material is breathable with excellent weight making it extremely durable even when windy.
Weathershield™ Expert
Kampa's latest Weathershield™ Expert materials are used on the new Classic models. The roof and walls are breathable, ensuring a comfortable climate inside the awning with less risk of condensation. The walls have a great textured feel and are extremely waterproof and durable.
Weathershield™ Pro
Kampa's iconic Weathershield™ Pro fabric is used extensively throughout the range because it has proved itself time and time again. Improvements have been made to the UV protection and the coatings to make sure that Weathershield™ Pro continues to be market leading.
Weathershield™
Weathershield™ is durable and extremely weather resistant, this material's been protecting caravanners since 2008. Now with improved coatings to make it even better.
NEW 2018 Awning Features
Dual-Pitch Roof System
2018 sees the introduction of Kampa's dynamic Dual-Pitch Roof System across many awnings in their range, giving increased headroom and improved performance. Caravan awnings with Kampa's Dual-Pitch Roof System have much better headroom, making Kampa awnings more spacious and useable than any other inflatable awning on the market.
The pole structure of each roof has been carefully constructed to ensure that wind is deflected and rain water is shed efficiently, helping prevent puddling on the roof and thereby enhancing the performance.
Tried and Tested Features
AIRFrame
Traditional poles have been replaced with an inflatable AirFrame that is always attached to the awning. The individual poles are linked together so that you can pump at just one single point and inflate the entire awning. The rigid AirFrame creates an exceptionally strong awning, probably stronger than a steel frame. It can be inflated using the supplied high volume manual pump or for the ultimate in ease, with the optional Gale electric pump. A Rally Air 260 can be pumped up in less than 60 seconds using the manual pump. As well as being the easiest awnings to set up, Kampa AIRframe Awnings are also the easiest to take down using the quick release valve.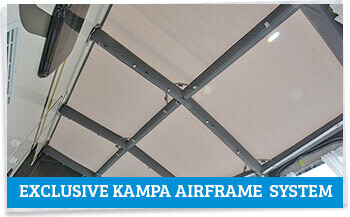 Kampa AIR awnings are lighter than awnings with conventional poles for example; a Rally Air 390 is up to 27% lighter than an equivalent poled awning. This will be welcome news for caravanners concerned about their caravan payload.
With no metal or fibreglass poles there's nothing to damage your caravan. Soft AirPoles rest against your van with no other attachment. If you have experience fighting to put together a steel frame or have managed to forget or loose poles, an AIRFrame puts an end to any frustration. Relax in the knowledge that the AirFrame is always attached. Whilst the AirFrame is very rigid it does flex in the wind, meaning that you'll never break or bend a pole.
Other AIRFrame advantages:
The AirFrame is incredibly durable and under normal conditions will not fail. Each AirPole is made of a strong TPU inflation tube that is zipped into a tough reinforced PE cover. This is then zipped into a heavy duty polyester sleeve in the awning. The inflation tubes are well protected and need no maintenance. Kampa also use a larger diameter AirPole on most of their Kampa AIR Awnings offering even greater stability and rigidity.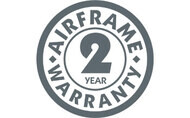 Ideal operating pressure is 9 psi and the poles are tested to 22 psi, a pressure that is not possible to reach using either the supplied pump or the optional Gale electric pump. This is substantially higher than other inflatable awnings and ensures that Kampa AIR awnings are the strongest and most stable available. They are not affected by extremes of temperature as they have been tested in arctic and tropical climates and are available in Iceland and Australia.
Should one of the AirPoles be damaged, each AirPole can be isolated from neighbouring poles using the isolation valves. A repair to the AirPole or replacement can then be made in a matter of minutes. Damage to a single AirPole may not make the awning unusable. AIRFrame comes with a 2-year warranty.
Single Point Inflation System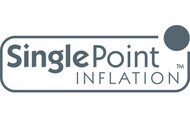 The foremost reason for buying an inflatable awning is easy set up, no awning is quicker or easier than a Kampa AIR. All Kampa AIR awnings inflate from just one external inflation point including any supporting poles. The whole operation can be achieved in minutes, with a minimum of fuss. On other brands each of the poles are separate and need to be pumped up individually.
Kampa AIR awnings have quick release deflation valves so there is no need to unscrew the inflation valve to deflate the entire awning. How long will it take to undo and deflate ten individual poles?
Panels
Kampa awnings have upright front wall panels and exceptional front headroom allowing full use of the interior space and providing an unobstructed view out.
Not all Kampa Awnings share the same panel configuration but most Kampa Awning ranges enjoy a combination that includes some removable panels. Fully removable panels make it easier to set-up and pack away the Awning by reducing excess weight. Pulling the roof section is far less strenuous and manageable than the entire awning.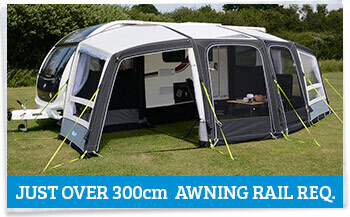 Kampa Inflatable Awnings are fitted out with heavy duty size 10 zips. These zips are protected from the elements with covers to ensure they provide years of maintenance free use. Kampa Awning panels provide secondary ventilation to help maintain a comfortable environment in warmer weather. To keep insects out some panels are factory fitted with flyscreens, if additional protection is required optional Mesh Panel Sets (2-3 individual panels) can be purchased, with prices starting around £50.00 a set.
A well designed Awning will make better use of the available space as functional and recreational requirements dictate. Some Awnings include a zip to the side doorway or roll up panel, while others zip down to create a veranda affect, with only partial panel removal.
Our dedicated Kampa Caravan Awning Showroom is the best and only location to preview Europe's most popular Awning collections. If you need advice and want to speak to a reputable UK Kampa AIR Awning Expert give us a call on: 01255-830-229.
A unique and intelligent feature of Kampa side panels is that they are interchangeable. Swapping over the side panels moves the side doorway from the rear of the awning to the front in the event the caravan step is obstructing access to the door. All Kampa Inflatable Awnings are fitted with detachable side panels, which allow the installation of optional equipment such the NEW Conservatory and range of side Annexes.
Skylights, Windows, Curtains and Blinds
Large, crystal clear windows provide undistorted views outside of the awning and are easy to clean with a simple wipe down with warm water. Some Kampa Awnings include skylights in the roof that allow additional light into the awning and provide great views of the nights sky. Depending upon the range Kampa Awnings are either supplied with curtains that run on Easy Run Track, internal blinds or external blinds. The Ace AIR All-Season is the only Awning fitted with external blinds.
Mudflaps
Mudflaps are made using 150D weathershield® and pre-fitted with eyelets.
Seal to the caravan
Kampa Awnings offer the most secure and stable systems for sealing the Awning to the caravan. All Awning ranges have bumper pads to protect the caravan from scratches, with the aid of optional aluminium or steel upright poles or using Kampa' exclusive Limpet™ System.
Accessory Special Features
Limpet™ Fix System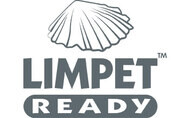 Due to it's massive popularity with customers all Kampa awnings are 'Limpet Fix' ready, this ingenious suction system offers a way of attaching the rear wall of your awning to your caravan. Simply attach the 'Limpet' through the pre-cut holes in the rear of the awning and fasten to a smooth caravan surface. When used in conjunction with the Upright Rear Pad Poles (steel or aluminium sets), Kampa Awnings offer the best rear weather protection of any other make of awning available on the market today.
READ MORE: Kampa 'Limpet™ Fix System' Explained
SabreLink™ Ready
Since 2016 all Kampa Awnings are SabreLink™ Ready and can accept lights on the front AirPoles and also the centre poles. SabreLink™ is a modular system, the 150 LED Starter Kit allows you to link up to three lights together creating a maximum array of 450 LED lights. Each system is controlled using a remote control supplied with the Starter Kit that has dimmer and on/off controls.
Accessory Track
A great feature that's unique to all Kampa AIR Awnings is the Kampa AccessoryTrack. Designed to permit the installation of a range of matching Awning Accessories, AccessoryTrack is a line of beading that runs in parallel to the awning rail beading. Choose from a range of AccessoryTrack compatible products and enjoy simple and convenient fitting without having to fix to the caravan.
Kampa AccessoryTrack optional equipment includes:
Accessory Track Hanging Rail
Accessory Track Hanging Rail attaches to the AccessoryTrack fitted to Kampa AIR caravan awnings (excluding Pop AIR). Provides essential hanging space and can be used with the JACK Hanger to provide hooks.
AccessoryTrack Organiser & Accessory Track Pro Organiser
New for 2018 the AccessoryTrack Organiser & Accessory Track Pro Organiser offer valuable storage space. There's never enough storage space in an awning so these handy organisers are perfect for smaller items, helping to keep your awning tidier and your essential holiday items easier to find.
AccessoryTrack Suspension Kit
From the Accessory Catalogue and new for 2018 Kampa have introduced a range of organisers which can be used with the AccessoryTrack Suspension Kit. It can be used to attach accessories such as the Pro Organisers to the Kampa AccessoryTrack.
Awning Organisers
Kampa offers a range of organisers suitable for Awnings including, the Pro Tall Organiser, with 7 mesh organiser pockets, integral shoe organiser with 8 shoe pockets and 4 mesh organiser pockets plus, 2 pen holders and webbing holder track. Size: 133 x 48cm.
The Pro Standard Organiser is Limpet™ READY and includes 5 mesh organiser pockets, 2 heavy duty polyester pockets, integral kitchen roll holder and webbing holder track. Size: 76 x 47.5cm.
The dedicated Pro Shoe Organiser incorporates 8 shoe pockets, 4 mesh organiser pockets, 2 pen holders and webbing holder track. Size: 83 x 48cm.
Pro Wide Organiser includes 4 mesh organiser pockets, 4 heavy duty polyester pockets, 3 pen holders, 2 webbing holder tracks and 2 integral kitchen roll holders. Size: 99 x 41cm.
Mesh Panel Ready
Optional zip-in Mesh Panel Sets consisting of 3 mosquito panels can replace the standard panels in warmer weather to keep air flowing and keep insects out. For convenience Mesh Panels can remain in place behind the front panels and used as required.
Supplied Equipment
All Kampa awnings are supplied with the following items:
*NEW more powerful and easier to use Downdraft Hand Pump
Oversized carry bags making them easier to repack
Fixings ready to accept our optional Storm Tie Down system
Skirt to prevent draughts from under the caravan
Storm Tie Down system Kampa Ace AIR All-Season only
*The NEW Downdraft Hand Pump is taller so you don't need to bend down as far. Because it only works on the down stroke, it requires a lot less effort – you'll certainly notice the difference. The pump has more comfortable hand grips and a built in pressure gauge, so you'll know when you've reached the correct pressure.
Option Equipment
The great thing about owning a Kampa AIR Awning is there are always lots of ways you can enhance its performance and function with the help of a pretty extensive range of add-ons. For more information about Kampa AIR Awning add-ons read the article below:
Comments
Be the first to comment on this article