About Homestead Caravans
The Seeds of Homestead Caravans were planted way back in 1963, when company founder Gerald Swinscoe began buying and selling used holiday homes and touring caravans from Homestead Farm, in Weeley. As the business developed, Gerald started to export static caravans into Europe building relationships with international caravan traders from Holland and Belgium.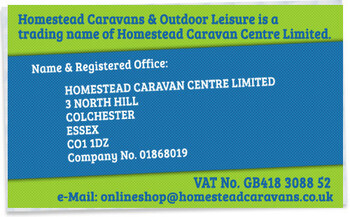 As demand grew Gerald found he was increasingly having to travel the breadth and width of the country to source caravans, and so in 1966 the first members of staff were employed. Back then contractors were used to transport caravans to Weeley and to the docks in Harwich for export. However, as the business expanded Gerald decided to purchase his first lorry, which soon grew into a busy fleet of 5, with static caravans frequently transported directly to holiday parks throughout the South of France.
It was also during this time that the roof of the Chicken Broiler Shed at Homestead Farm was raised, in order to make way for the design and building of our own range of Holiday Homes. This proved to be a very successful business development. So much so that in order to keep abreast of increasing demand from abroad, various caravan manufacturers had to be commissioned to help increase production. This eventually led to Homestead Caravans opening an office in Rotterdam to service the export market.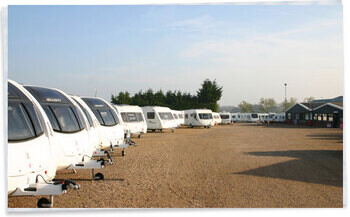 By this time Homestead Caravans showground was displaying new and used holiday homes and touring caravans, together with a touring caravan hire fleet of 25 Fleetwood Colchester caravans. Due to our close proximity to Harwich, the touring caravan hire fleet was extremely popular with tourists from Holland and Belgium who were looking for an exciting way to explore Britain.
In 1976 the holiday home market and export sales began to change, and so the business started to specialise in the sale of touring caravans and accessories. We have been a main franchise dealers for a number of caravan manufacturers over the years, retailing the very popular Sprite Caravan range from the early 1980's up to the present day and the successful Swift Caravan range since 1996.
In 1990 our large accessory showroom was further extended to create a 15,000sq.ft leisure superstore and in the same year, Homestead Cabin Café was established.
In 1995 Homestead Park's new 2-acre Fishing Lake was completed and opened for fishing.
2002 was an exciting year at Homestead, with the completion of our new state of art caravan workshop facility. In the same year, the Homestead Lake Touring Caravan Park with 50 fully serviced pitches opened, together with our separate Caravan Rally Field.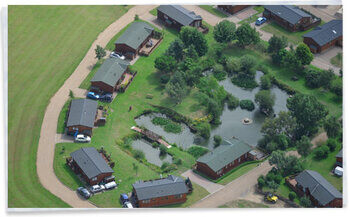 27th May 2002 was the official opening of the Homestead Country Lake Lodge Park by Tommy Walsh, from the well known and popular TV program "Groundforce", with BBQ's, music and entertainment this proved to be a very memorable day.
As sales of caravans and accessories increased in 2011, the caravan workshop was extended further to provide a large workspace and warehouse stores.
Over the last 9 years our annual Country and Western Festivals held in June have been a big highlight of the year, both for us and the many people that have attended.
June 2013 we celebrated Gerald's 50th Anniversary in Business with a Fun filled "Weekend Show" with lots of manufacturer display's, magicians, clowns, BBQ and Special Offers, which was extremely well attended.
In January 2015 planning permission was granted to extend the Homestead Lake Country Park development by a further 50 holiday Lodges, work on the development will take place over the next few years.
Registered in England No. 1868019
Registered office: 3 North Hill, Colchester, Essex CO1 1DZ