Caravan Accessories & New & Used Caravans for Sale in Essex
While it's true that Homestead Caravans & Outdoor Leisure is the GO-TO destination for Caravan Accessories and Touring Caravans, there's much more to this Caravan Dealer than first meets the eye.
Located in Tendring just a few miles from the east coast of Essex, Homestead Caravans is a family owned enterprise that was first established over 50-years ago and can still be found on its original site in Weeley.
In late 2017 the company announced that it would be incorporating the new Swift Eccles Caravan Range into its existing Swift Caravan line up for 2018 (stock arriving late 2017). If you're a fan of Swift Caravans, the company now offers all 5 ranges of Swift Caravans For Sale, as well as Swift's compact and lightweight crossover caravan Basecamp.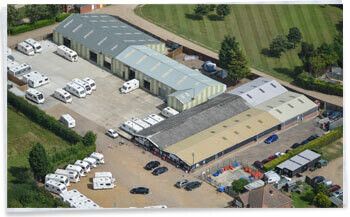 From its earliest roots Homestead Caravans has continually invested in its future, by increasing the range of products and services offered to its many loyal customers. As a consequence the company operates a state-of-the-art, purpose built 8-Bay workshop, a 62 seat café and one of the largest Caravan Accessory Shops in the UK, complete with dedicated Kampa Awning Showroom.
But what makes Homestead really unique are Homestead's holiday parks; Homestead Lake Touring Park, a small and peaceful caravan site situated in over 25 acres of idyllic countryside and Homestead Lake Country Park, a luxury development of privately owned holiday lodges.
The touring park offers 50 hard standing pitches for caravans and motorhomes plus a few spots suitable for tents. Both parks are situated on opposing sides of a stunning and well established 2 acre fishing lake.
Caravan Accessories
Homestead Caravans Accessory Shop includes one of the largest collections of Caravan Accessories and Outdoor Equipment in the UK. The shop holds almost 6,000 unique products for Camping, Caravanning and Motorhomes and much more. The store is significantly larger than your average Caravan Dealer and well worth a visit, if you haven't been before.
Homestead has a reputation for finding new products and offering them to customers at very competitive prices, thanks to its large buying power and ability to stare down suppliers over tea and biscuits - LOL!
If you're in the market for a Caravan Awning a trip to the Homestead Caravans Accessory Shop is simply a must. Opened on 11th of March 2016, the Kampa Awning Showroom displays the very latest Kampa Caravan Awnings, Awning Accessories plus, a selection of Kampa Outdoor Furniture.
In the event you are unable to visit our Caravan Dealership, our website aims to make it easy and convenient for you to buy Caravan Accessories Online with minimum fuss and next working day delivery available to most UK destinations.
New Caravans at Homestead Caravans
New Caravans for Sale at Homestead include all ranges of Swift caravans including Sprite, Challenger, Eccles, Conqueror and Elegance. Homestead is a very well established dealer for the Swift Group and has won multiple awards over the years for excellence in sales and after care.
Look out for the The Swift Group SMART Intelligent Construction System used in the manufacture of all Swift Caravans. SMART is based on proven technology which provides a Strong timberless body frame,with Modern desirable looks and a leading Aerodynamic shape that is highly Resilient to moisture. Balanced panel side walls with GRP outer and inner skins, a hail resistant GRP roof and GRP outer skin to the sandwich floor; creates a full GRP outer bodyshell making it even more resilient.
There's a lot at stake when looking for Caravans for Sale, after all a New Caravans aren't cheap and you really need to be able to do your homework. Unlike many caravan dealers, Homestead offers a relaxed and pressure free environment in which to browse the latest Caravan ranges and models. The experienced and knowledgeable sales team is always on hand to offer guidance and advice wherever it is required or asked; caravan ownership is a journey of learning that continually evolves. Over the years we have come to learn that in order for our customers to have the best Caravanning experience, it's essential that the buying process is authentic, unhurried and always enjoyable.
Used Caravans at Homestead Caravans
Homestead Caravans hold a varied selection of quality Used Caravans so you can be sure that what every model you decide to buy, it will be reliable, road worthy and safe to tow when you leave our premises.
Please be aware that our Used Caravan stock rotates frequently, so it's a good idea to check the website from time to time for the latest stock updates. As a guide only, typical Used Caravan prices range from under £1,000.00 up to £20,000.00, depending upon age, quality and specification.
Homestead Caravans are always on the look-out for quality Used Caravans, so if you have a good clean Touring Caravan you'd like to sell please get in touch on: 01255-830-229. Cash paid and finance settled if required.
3x FREE Nights Accommodation When You Buy Your Next Caravan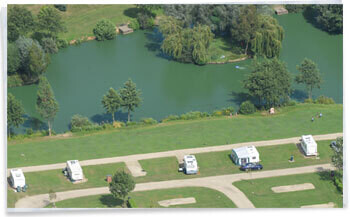 There are many reasons why buying your next Touring Caravan from Homestead makes good sense, but few, if any dealers are able to offer FREE accommodation on their very own Touring Park. Homestead Lake Touring Park is conveniently located on our leisure complex and offers a peaceful and relaxing stay, with stunning views of our 2-acre fishing lake. When you buy a New or Used Caravan from Homestead you will receive 3x FREE nights on the park; enough time to get acquainted with your new purchase before heading home.
Price Match Guarantee
Part of our success is our Everyday Low Prices that customers have come to expect. However, the fluid nature of online shopping has made it impossible to keep up with competitor prices on a day-to-day basis, which is why Homestead Caravans Accessory Shop Prices are supported by a credible 'Price Promise Guarantee'. There is no need to leave our shop empty handed; provided you can provide supporting evidence for the price match, your wish is our command.