Maypole Motorhome Cover Review - Get Ready for Winter
Back
With winter fast approaching sales of Maypole Motorhome Covers are predicted to go parabolic! Unofficially the Motorhome season ends on the last day of summer, so if you haven't already done so, it's time to party hardy like it's 1999...
If on the other hand you're a little more refined in years and temperament, you may be quietly rejoicing summers demise and are planning a secret winter retreat on your own. Say goodbye to 24/7 road congestion and the frenetic call of summer that frequents park life.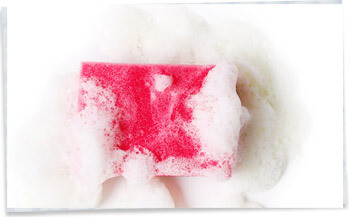 Irrespective of when you choose to head home for the season, it's important to have the Motorhome safely prepared for winter storage before frost damage can take hold. Once the Motorhome interior is in order, it's a good idea to give the Motorhome a really good wash and remove any harmful substances before fitting a Maypole Winter Cover to your Motorhome.
Thorough cleaning of the Motorhome is especially important to help remove any invisible grit and fine dirt that may have collected during the season. These fine particles can act as an abrasive when trapped between the Motorhome bodywork and the Maypole Cover, especially during windy conditions. Maypole Motorhome Covers have an incredibly soft inside layer but even still, it cannot prevent all scratches if the surface is unprepared.
Maypole Motorhome Cover Benefits
Maypole Motorhome Covers are one of the best non-bespoke Covers on the market today and provide excellent all-season protection at very affordable prices. Fitting a Maypole Cover is the most effective way of protecting interior and exterior surfaces and well worth the expense. Without the protection of a Motorhome Cover surfaces loose their lustre resulting in premature ageing, which can reduce the resale value of your vehicle.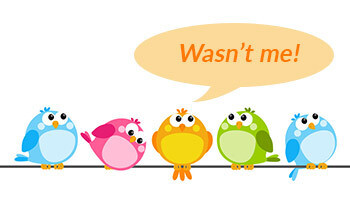 Motorhome surfaces age faster when they are exposed to the elements. UV light can be very harmful to paintwork and make decals loose their colour before their time. Flexible plastic overtime is made hard and brittle. Motorhome Covers are a great way to protect all surfaces including metallised and metallic and are also very effective at keeping rubber seals soft and flexible. UV rays can also rapidly fade interior furniture and soft furnishings, even in winter.
Motorhome Covers offer excellent protection against low hanging branches and green moss, leaves, bird lime, black streaks, dust, traffic pollution and my personal favourite, bird droppings. When the sun makes contacts with the paint surface of the Motorhome it expands, at the same time bird droppings dry and harden. When the sun goes down and the Motorhome surface cools, the paint contracts and forms itself around the hardened poop, making it difficult to remove.
Maypole Motorhome Covers incorporate a protective barrier to help prevent moisture penetration. The material has a hydrostatic head of 1000mm that keeps snow, ice and rain at bay. Any water that does get under the Cover is easily able to evaporate thanks to the Covers natural ability to breathe.
Breathable 4-Layer Composite Material
The Maypole Motorhome Cover is one of the only non-custom Covers on the market today to offer a high quality, 4-layer composite material. The 4-ply composite material is made up of three spun bound Polypropylene layers for optimal breathability and evaporation and a single water membrane layer. Together these layers combine to encourages condensation to evaporate and eliminates mould and mildew, ensuring moisture continually moves away from the vehicle at all times.
All layers are bonded using an innovative rounded pattern, which adds extra integral strength. It offers great performance in resisting stress tears and is suitable for all year round use. The non-woven materials are fully UV-stable ensuring longer product life when exposed to natural sunlight.
Compatible with Fiat Ducato, Peugeot Boxer & Citroen Jumper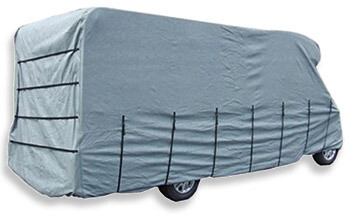 The Maypole Motorhome Cover is primarily designed to fit Fiat Ducato, Peugeot Boxer and Citroen Jumper but will also fit any Motorhome with a total length plus height measurement of approximately 7.7m – 8.72m, and a width of 235cm. One of the key benefits of these Covers is that they have a universal design, which means they are suitable for a much wider range of vehicles when compared to Bespoke Motorhome Covers.
You'll be pleased to find when Shopping for Motorhome Covers from any UK supplier that non-tailored Covers are considerably cheaper to buy online or in-store.
A common concern Motorhome owners have is will the cover still fit with a ladder or bike rack fitted to the rear. Fortunately the universal design allows for various protruding accessories, as well variances in vehicle design:
Standard or high top
Short or long wheel base
Rear cycle carrier and ladder
Side mounted roll out awning
Supplied with breathable handy storage bag for when not in use, fitting and care instructions. Finished in Grey.
Motorhome Covers at Homestead Caravans
Homestead Caravan operates a 15,000 square foot Caravan Accessory Shop just a few miles from the South-East coast in Essex. We carry thousands of items in-stock, even during the winter months. For more than 50 years we have been the go-to destination for outdoor equipmet including Motorhome Covers with a large stock holding, all at highly competitive prices. In the event you find a cheaper price please telephone 01255-830-671 for a price match or contact us by email providing the URL of where you have seen the product and the price including a separate delivery charge if applicable.
Comments
Hello Fiona Thank you for the comment regarding the fitting of your cover for a Boxer Motorhome. Please could you advise what cover you have purchased, but usually they have a Product label at the front of the covers, so that you know which end is the front. Unfortunately there is no easy way to fit motorhome covers but if you take a look on Youtube then you can get an idea on ways to fit the cover. If you would like more info please email me on steve@homesteadcaravans.co.uk . I hope this is helpful. Kind Regards Steve
We have struggled putting the cover on our Boxer. It is so heavy and our vehicle is on grass so difficult to keep stepladders sturdy. The instructions state that the front is clearly marked. Where, please?
Hi Alan Thank you for the message regarding our Caravan Covers. Unfortunately the covers we sell are not Vermin proof.. I'm not sure if there are many covers on the market that are vermin proof. If you would like more info on our Caravan Covers please email me on steve@homesteadcaravans.co.uk Kind Regards Steve
Hi Alan Thank you for the message regarding our Caravan Covers. Unfortunately the covers we sell are not Vermin proof.. I'm not sure if there are many covers on the market that are vermin proof. If you would like more info on our Caravan Covers please email me on steve@homesteadcaravans.co.uk Kind Regards Steve
Do you know if they are vermin proof? I have one that has a large number of small holes in it. They were not there when I put the cover on 5 weeks ago. They are on one side and the rear of the cover. It looks like moth damage but as the material is artificial I think maybe it is not so.
Hello Mr.Collins Thank you for your message regarding a video for fitting a Motorhome cover which you have purchased. I have had a look at Youtube to try and find a video ,but unfortunately I can't find one which shows the cover which you have purchased. The only thing you could do is look on Youtube and get an idea on how they do fit different makes of cover. I'm sorry I can't help anymore than this. I do hope this is a little helpful. Kind Regards Steve
Just purchased a motorhome cover. Do you have video on how to put it on as we are struggling to know where to begin
Good Afternoon Thank you for your enquiry regarding a Cover for your VW Calipso. Unfortunately I'm not 100% sure which cover fits your campervan, but I think it's the Maypole MP6584 breatherable cover which fits VWT6, T5, T4, T3/25 campervans. Please check the website using the SKU (MP6584) and see if this might fit your campervan. If you would like more information please email me on steve@homesteadcaravans.co.uk and I will try and help you. I hope this is helpful. Kind Regards Steve
Looking for a full cover for VW Calipso.