Cadac Barbecue Review 2016
Back
It may be hard to appreciate today but when Cadac first washed up on the shores of the UK back in the early 1990's, seemingly overnight the portable barbecue market was revolutionised.
At that time campsites were awash with Table Top Barbecues and Single & Double Hibachi's, and I clearly remember the large quantities of these inferior quality barbecues we'd sell each year. The introduction of Cadac into the market place turned up the heat on the portable barbecue market, and within a couple of seasons, the traditional designs with their angular legs and rectangular surfaces were, well and truly cooked(forgive me).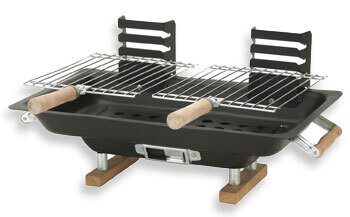 By comparison Cadac was outrageously contemporary, with spherical and interchangeable cooking surfaces that captured the imagination of the nations campers, until Cadac became the biggest excuse to have a BBQ since the invention of fire - as if an excuse were needed!
Homestead Caravans went on to become one of Cadac's biggest retailers, in fact our customers went so bonkers for Cadac that we had to start buying barbecues by the container to keep up with demand.
Over the years Cadac barbecue designs and ranges have continuously evolved. The latest ranges offer superb quality and versatility with the 'Modular System' becoming a key milestone in the evolutionary process. We strongly believe that, Cadac manufacturer the best portable gas BBQ ranges for mobile leisure cooking that money can buy.
So notwithstanding the aforementioned, let us share with you why we think Cadac Portable Gas Barbecues really are the Bee's Knees, and perhaps like so many before you, you may go bonkers for Cadac too!?
Comprehensive Choice for Consumers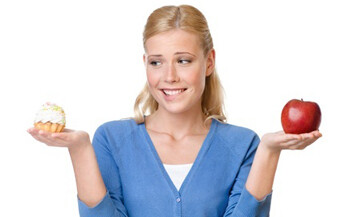 There are 9 very different Cadac models to choose from to suit your camping, caravan or motorhome outdoor cooking requirements, whether you camp solo or enjoy your barbecues socialising with family & friends.
If your indecisive by nature and thinking you might like to get yourself some of that Cadac goodness, we recommend you take a friend or family member along with you to help you focus. Someone who can pull you out of the vortex of choice that will surely befall you, once exposed to the comprehensive range of Cadac barbecues. Alternatively, you could head over to Homestead Caravans for a 1-0-1 tutorial, where the sales team will surely point you in the right direction, after a few moments of polite but necessary interrogation.
Compact & Portable
If you're looking for something ultra compact and lightweight to take on your next camping holiday but don't want to compromise on that flavoursome barbecue inspired taste, we recommend you take a look at Cadac's range of table top barbecues such as, the Cadac Cook & Grill 230(camping model) or the enormously popular Cadac Safari Chef 2.
Cadac Safari Chef 2 barbecues are available in two model variations depending upon whether you choose to use disposable cartridges ('HP' model), or a refillable gas cylinder (LP model) as your preferred energy source.
If you have a hungry family to feed, you may find the smaller cooking area provided by the afore mentioned barbecues somewhat restricted. If so you may be pleased to know that Cadac has now bridged the gap between compact and full standing barbecues, with the launch of the brand new 38cm GrilloChef. The GrilloChef boasts a generous 38cm diameter cooking surface, designed to keep hungry mouths satisfied in the least amount of time.
Despite an increase in weight at 5.9kg, the GrilloChef is an excellent compact and portable barbecue that also happens to be quite the versatile cook.
All Cadac barbecues are supplied with zipped storage bags for safe keeping and easy transportation and some models are supplied with a secondary dedicated bag for cooking surfaces.
More Height & Larger Cooking Surfaces
For those who prefer to stand tow-to-toe with their cooking companion, Cadac offer a range of freestanding portable gas BBQ's with sensible standing height and either 38cm or 47cm cooking surfaces. These larger Cadac barbecue designs are perfect for use alongside the caravan and motorhome, or family camping holidays where transportation and weight can be less of an issue.
The 38cm GrilloGas BBQ/Dome Combo & GrilloGas Reversible introduced last year have proved to be very popular in Homestead Caravans Accessory Shop and we expect sales of these barbecues to continue to grow. These Cadac barbecues offer the optimum combination of quality, cooking options, weight and affordability.
The Taste of Luxury
Cadac's top of the range luxury models come in the form of established models Carri Chef 2 and Carri Chef 2 BBQ/Chef Pan Combo. Owners of these barbecues are blessed with the ultimate cooking experience and all-in-one cooking convenience.
The Most Versatile Barbecue on the Market
The Modular System
One of Cadac's most recent innovations has been the 'Modular System' that puts Cadac at the forefront of the outdoor lifestyle. This system allows for a range of up to 8, high quality interchangeable cooking surfaces(depending on the model range) to be used. As you might imagine, this allows for lots of different types of cooking that's guaranteed to transform the way you cook on the campsite. For example, with the Carri Chef 2 BBQ/Chef Pan Combo you can cook breakfast in the morning, enjoy a BBQ at lunch time and dig in to a full roast at teatime(I'm almost full just thinking about it).
Interchangeable Cooking Surfaces
Depending which model of Cadac BBQ you choose, you can be sure there is a fantastic range of optional interchangeable cooking surfaces to enjoy. Cadac cooking surfaces are quick and easy to swap over without the need for adapters or other additional components.
These fabulous and unique cooking surfaces have revolutionised the way barbecues are used and offer the user a level of sophistication previously unavailable. Budding amateur chefs can cook outdoors without limitation and explore new ways to create any dish of choosing.
Cadac cooking surfaces are easy to clean and made to a high quality. Cooking surfaces include:
BBQ Grid
Enamel Roast Pan
Paella Pan
Non-Stick Chef Pan
Pizza Stone
Tapas Set
Skottel
Pot Stand
Grill2 Braai
Chef Pan
Dome Lid
Cadac cooking surfaces allow you to cook every conceivable dish including bacon and eggs, Sunday roasts, mixed grill, barbecued spare ribs and burgers, pork chops, chicken satay, freshly roasted vegetables, fish dishes, stir fries, chilli con carne, spaghetti bolognese, pasta, paellas and pizza, to name just a few dishes.
Gas Cylinders or Disposable Gas Cartridges
The majority of Cadac gas barbecues are powered using Camping Gaz bottles and both butane and propane Calor Gas cylinders. Gas may come from a dedicated supply or via the caravan or motorhome internal supply system using a wall mounted exterior gas point.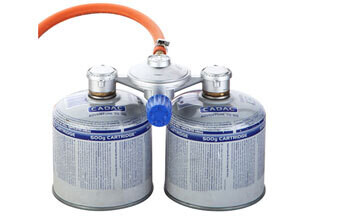 Cadac Dual Power Pack
Cadac Dual Power Pack is a unique gas cartridge system that is optionally available to specific models of Cadac barbecue. The gas supply system allows enabled models to operate using disposable gas cartridges seriously reducing operating weight by removing the need for heavy gas cylinders. This is a great solution for fishing and the active user in need of somewhere to cook while on the go. This new practical system opens up a world of potential uses including, all manner of outdoor events.
Better Build Quality & Design
Cadac is a South African company that has been producing BBQ's for more than 65 years. From its early roots Cadac has continuously strived to make outdoor adventure more enjoyable through innovative thinking and ongoing research and product development.
Cadac barbecues are sold the world over and are by far the Europe's best selling portable gas barbecues for camping and caravanning. All Cadac products are made to a very precise high standard and are solid and very safe to use. Cadac barbecues are durable and have been designed to last for many years, which means it can be used as the primary mode of cooking and still provide many years of reliable use.
Devils in the Detail
Quality materials have been used at every turn, including aluminium and quality steel components. High end enamelling and finishing ensures each Cadac has a distinctive look and quality feel. Each component is carefully machined to fit together just right, making set-up and packing away very simple and fast.
If the outdoor industry had OCD it would surely manifest as 'Pack Size', so it's hardly surprising that additional careful planning has gone into trying to reduce the pack size of Cadac barbecues to a minimum. Portability and transportability are leading metrics for any sizeable product sold into the camping and outdoor arena. Sometimes size is inescapable but wherever physically possible, Cadac has successfully engineered their barbecues to incorporate detachable lightweight aluminium legs.
Healthy Clean Cooking
One of the great attractions of creating great tasting food on a Cadac is that unlike a traditional barbecue, there's no messy charcoal to handle or lava rock for hot oil to drip on. The convenience of gas cooking combined with an efficient convection system that requires a minimum amount of oil and natural food juices, creates the tastiest, healthiest food with minimum fuss.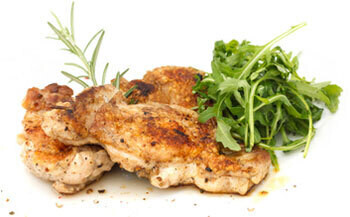 It's so easy to clean a Cadac simply by wiping clean with a kitchen towel or soapy water depending upon what you are cooking.
There are a couple of surfaces that would spill oil into the fat pans. The Safari Chef Lid would act as a fat pan when using the BBQ Top (which you have to do). The black fat pans are either finished in hard vitreous enamel coating or porcelain enamel depending on the range, but both are very durable and easy to clean. These fat pans surround the burners but are shaped to keep the oil away to the outer edge. They can also be lifted off for easy draining, washing and cleaning.
To keep your Cadac barbecue in great shape after every use, Cadac Barbecue Cleaner has been specially formulated to remove grease and food particles after baking, frying and grilling.
Accessorize with Cadac
It's only natural that such a well conceived product range would also have a complimentary selection of accessories to enhance user experience and convenience.
One of the most popular Cadac accessories are BBQ Covers and there are several models available to suit most Cadac barbecues. Covers are essential to protect your investment and weather permitting will enable you to leave the barbecue erected during your stay on the campsite.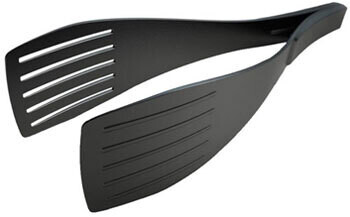 Cadac design team have been busy developing an essential range of stay cool BBQ tools that are very useful. These tools all include magnets, allowing them to be attached to any metal side (except stainless steel) of the portable gas BBQ, to keep them readily to hand. BBQ tools include the Cadac Magnetic Nylon Spatula, Curved Spatula & Fork Set & Magnetic Nylon Tongs, which are ideal for use on non-stick surfaces.
The stainless steel Cadac Digital Thermometer, with instant easy read temperature and the Cadac Quick Release Tailpiece are two more examples of great selling accessories. The Cadac Digital Thermometer is the safe way to ensure your barbecued food is ready and safe to eat, while the Cadac Quick Release Tailpiece offers quick & easy release of the gas hose and regulator from Carri Chef, Safari and GrilloGas barbecues.
Cadac at Homestead Caravans
For more than 20 years Homestead Caravans has been retailing Cadac portable gas BBQ's and at very competitive prices I might add! Our caravan, motorhome and camping customers have consistently made Cadac our Best Selling portable gas barbecues. We hold a large range of stock and will not be beat on price. Our store is open 7 days a week and has several Cadac models available to view on display along with accessories and disposable gas cartridges for camping and BBQ use.

As well as the comprehensive range of Cadac BBQ's Homestead also stocks a number of other Cadac products including the Cadac Camp Stove, a lightweight and compact burner that's powered by screw in gas cartridges and is great for camping, fishing, backpacking and festivals. The Cadac Camping Cooker is a single burner unit that is designed to screw into Camping Gaz cylinders; it's large diameter and carry handle makes it perfect for cooking your favourite food outdoors. The high quality Cadac 2-Cook Supreme is an extremely versatile camping stove that features two independent burners and two separate cooking surfaces, which can be added of removed depending on your cooking needs. The 2-Cook Supreme has can be a table top stove or freestanding unit thanks to its removable legs.