2020 Swift Motorhomes
Buying a new 2020 Swift Motorhome ought to be a pleasurable and positive experience that leads to a long-lasting relationship with your motorhome dealer. After all, having FUN is the very reason motorhomes were created in the first place.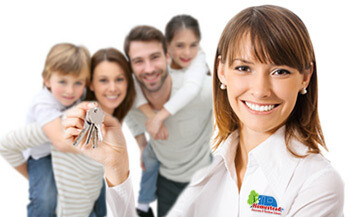 At Homestead Caravans you will find a relaxed and friendly environment in which to browse our 2020 Swift Motorhomes. We are here to listen and answer any questions you may have without the use of high pressure sales tactics, designed to get you to part with your money. First and foremost we are committed to finding the perfect Swift Motorhome that matches your family requirements. So when you drive-away from Homestead Caravans you can be sure you have taken ownership of a quality leisure vehicle, that's going to provide years of use for your family.
It doesn't end when you leave our dealership either; aside of any outstanding warranties you'll receive our support as often and for as long as it is required. The truth is, we provide a level of support to all customers regardless of whether they have bought something, it's been a core ideology of our leisure business from the very beginning, some 55 years years ago.
Many Benefits to Buying a 2020 Swift Motorhome at Homestead
Being a family friendly company is just one of the many benefits of buying a Swift Motorhome from Homestead Caravans. Our facilities are some of the most comprehensive in the country and include:
An 8-bay Workshop operated by industry trained and highly experienced technicians.
A very large Accessory Showroom in fact, one of the largest in the country that's home to our dedicated Kampa Awning Showroom offering unbeatable prices.
We are unique in that our leisure complex includes a touring park, with 50 fully serviced hard-standing pitches situated next to a 2-acre fishing lake! Enjoy 3 nights free when you buy a new or used motohome or caravan.
If you feel like a drink or even something to eat while shopping that's no problem, our on-site cafe is ready to serve you with hot and cold drinks, as well as a comprehensive selection of freshly prepared food.
If you're looking for the perfect holiday lodge park in Essex well, you just may have found it. Homestead Lake Country Park is situated on 25 acres and is the perfect location to buy your dream holiday lodge.
Black Horse Finance Options
There are many ways to finance your next Swift Motorhome and some of the most flexible options are provided by Black Horse Finance. Along with more traditional forms of lending is Black Horse Personal Contract Purchase, an increasingly popular method found in the automotive industry and in recent years available to caravan and motorhome financing.
Black Horse Personal Contract Purchase lets you keep your monthly repayments lower by deferring a significant proportion of the amount of credit to the final repayment at the end of the agreement. Agree an initial deposit, how many miles you are likely to travel each year and how long you want the agreement to run for and we will then calculate the Guaranteed Future Value (GFV) of your vehicle and confirm your monthly repayment (subject to approval).
In addition Black Horse also offer Hire Purchase and Lease Purchase lending schemes designed to fit around your circumstances. For more information please visit the Official Black Hose website or better yet, come and say hello and get a quotation in person. Call 01255-830-229 to speak to a sales advisor 7-days a week.
Why Buy Swift
Swift is the largest manufacturer of leisure vehicles including motorhomes in Europe. British owned and proudly based in Yorkshire, Swift started life as a family business in 1964 and retains that ethos today. The company directly employ over 1,200 people, boosting the local economy, developing local expertise and reinforcing the power of British manufacturing.
The Swift Group is a ferocious innovator that in recent years has revolutionised caravan construction with the introduction of SMART technology. It includes a GRP outer skin, hail resistant roof and GRP rear that delivers a tougher exterior, is more impact resistant than aluminium and easier to repair than ABS.
SMART Construction is also found throughout the Swift Escape motorhome range. One of the key benefits is a timberless frame that is so resilient to moisture that Swift offer a 10 Year Manufacturer Bodyshell Warranty!
Watch the below video for more information on the many benefits of SMART Construction Technology.
Swift Command Control
The enhanced Swift Command control system now makes it even easier to remotely manage and control on-board functions like heating with an improved user interface released in 2019. In addition there is the option to subscribe to a pre-installed Thatcham Category 6 approved pro-active tracker (subject to annual subscription), to better protect your precious possessions.
Easily and conveniently track system levels like power, temperature, humidity and even monitor the location of your motorhome. Custom notification settings keep you informed of functions such as battery levels, frost alerts and alarm status. Swift Command now features new integrated DAB and FM radio tuning and sound setting control.
In addition to the pre-installed Swift Command Thatcham Category 6 approved pro-active tracker, a VIN CHIPTM identification system is concealed within construction to deter theft and aid quick recovery meaning, you can better secure your vehicle and save with insurance discounts (Discounts depend on insurance provider).
Outstanding Customer Service
Get issues resolved promptly with Connect Direct, the Swift Groups dedicated online customer service account for new owners. Report any problems directly to Swift, and they will work with us to resolve it as quickly as possible.
Watch the below video for more information about the many benefits of Swift Connect.