Homestead Caravans 10% Online Winter Sale is Now, with the Chance to Win a Fabulous Christmas Hamper
Back
It's that time of year again; we've been to the supplier trade shows, our orders are in, and deliveries are expected to start arriving in the coming weeks. All we need now is an extra 5,000 square feet to fit all the new stock – argh!! Sounds like a good time to announce the commencement of the Homestead Caravans annual 'Winter Sale!'
As well as giving us the opportunity to make way for next seasons deliveries of all the latest gadgets and essential caravan and outdoor products for 2017, the Homestead Caravans Winter Sale gives online customers a great opportunity to pick up some bargains in time for Christmas. If you're looking for some great gift ideas for Mum and Dad or your caravanning buddies, now is the time to browse the 1,000's of outdoor goodies available from our website.
In order to receive 10% OFF your next order please use the below PROMO CODE at the checkout. See below for instructions.
Promo code: SANTA10 - (NOW EXPIRED)
Think Caravan & Motorhome Winterisation
As one of the largest caravan shops in the UK our Winter Sale is hard to beat, with so many products to choose from from all the leading caravan and motorhome brands including Floe, Maypole, Specialised Covers, AL-KO, Whale, Truma, Kampa, Milenco and many, many more.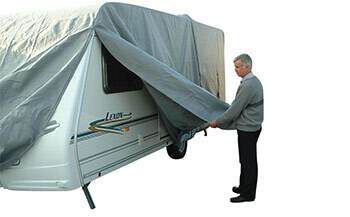 If you've yet to winterise your caravan or motorhome our Winter Sale is the perfect time to pick up essential end of season equipment. Take a look at our range of Floe Drain Down products, Floe Drain Down kits are essential to remove the water form your motorhome and caravan to prevent frost damage.
One of our most popular Winter Sale products are Maypole Motorhome and Caravan Covers. Maypole Caravan and Motorhome Covers are the best quality non-bespoke caravan covers on the market today. The breathable covers are made from heavy duty 4-ply non-woven polypropylene fabric which is UV stable and highly water resistant, giving excellent all year round protection from the elements.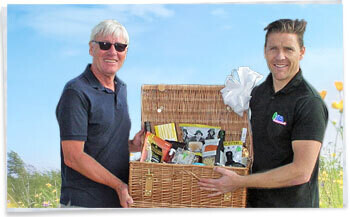 Win a Fabulous Christmas Hamper
During this years Winter Sale we will be holding two Prize Draws, where we will be giving away 2 fabulous Christmas Hampers packed with Waitrose goodies. Prize Draw ONE will be drawn from a list of in-store customers; no purchase necessary just show up! Prize Draw TWO is reserved for Newsletter Subscribers; once again no purchase is necessary for entry - thank you for subscribing! See Prize Draw Rules below for more details.
Winter Sale Small Print
The important stuff you need to know:
The Winter Sale includes 10% discount off accessories available on our website.
The Winter Sale is planned to run until the 31st January 2017, Homestead Caravans Centre reserves the right to end the sale at any time.
Discount is applied at the checkout, the prices displayed on product listings do not have discount applied.
Sale discount applies to online orders only.
2017 Kampa awnings are excluded from the sale.
Sale applies to products available from stock only.
We cannot accept any liability for stock inaccuracies, in the event a product is found to be out of stock when the website indicates that it is.
Products found in-store may also be subject to a separate price promotion. The price in-store maybe less than, equal to, or more than the advertised online sale price.
To qualify for 10% simply add the discount code: 'SANTA10' (excluding the brackets) in the 'Gift Vouchers & Promotion Codes' box found on the 'Checkout' page. Click the Show(underscored) link to display the box(see image below for reference).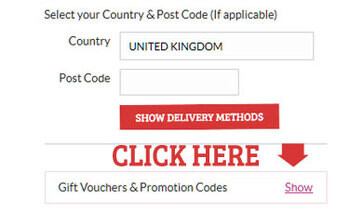 Prize Draw Rules
In-store Prize Draw
No purchase necessary for entry into our in-store Prize Draw
One entry per person
Prize Draw entry is not dependent upon order value
Winner to be randomly selected
Winner announced approximately one week prior to Christmas Day
Newsletter Subscriber Prize Draw
No purchase necessary for entry - thank you for subscribing!
One entry per person
Winner to be randomly selected (using random number generator)
Winner announced approximately one week prior to Christmas Day
Comments
Be the first to comment on this article