20% Price Reductions On Selected Caravan and Motorhome Awnings
Back
Hurry, hurry, hurry Homestead Caravans have now reduced Caravan & Motorhome Awnings by 20% on selected models including, Kampa, Westfield Outdoors and Outdoor Revolution. Price reductions now live in-store and online. Stock availability is limited so don't miss out!
This truly is a rare chance to save a great deal of cash and for anyone considering changing their awning in the next 12-months, we urge you to consider buying early if you can.
Kampa Awnings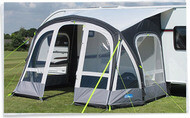 Kampa inflatable Caravan awnings have again broken our record for awning sales during 2017. These high quality awnings feature one point inflation for ease of putting up and taking down, together with many other innovative and unique features that leave the competition standing. It is no wonder that Kampa Caravan AIR Awnings continue to be the most popular Caravan awnings sold in Europe. The Kampa Rally Pro & Rally poled awnings also continue to be extremely popular, offering the very best in lightweight Caravan awnings.
Westfield Outdoors Awnings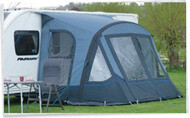 Westfield Outdoors GmbH are based in Germany and produce a premium range of Caravan and Motorhome awnings. These products are distributed in the UK via Quest Leisure and is fast becoming a valued brand offering inflatable AIR awnings and inflatable AIR Campervan & Motorhome awnings. With their models offering premium quality materials with high attention to detail. The new lightweight Travel Smart range of inflatable Caravan awnings introduced this year has proven to be a popular range with it's attention to detail combined with very competitive price points.
Outdoor Revolution Awnings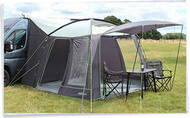 Homestead Caravans have picked out two models from the well established and respected Outdoor Revolution range of Lightweight Driveaway Awnings. The Movelite Cayman & Movelite Cayman XL these two freestanding drive away Motorhome / Campervan awnings are the UK's best loved pole and sleeve. These best selling models have again been given a facelift for 2017.
Which Awnings have been Reduced?
Prices now reduced by 20% across Poled and Inflatable Awnings from Kampa, Westfield Outdoors and Outdoor Revolution. Dorema and Fiamma Awnings are excluded, as well as Outdoor Revolution Oxygen Movelite 3 - 2014 and Kampa Rapid models (AIR & pole versions).
At the time of writing the below Awnings are available to buy with prices reduced by 20%. Click any model to save 20% until stock runs out.
Kampa AIR Caravan Awnings
Kampa Poled Caravan Awnings
Kampa AIR Motorhome Awnings
Westfield Inflatable Caravan Awnings
Westfield Outdoors Inflatable Motorhome Awnings
Outdoor Revolution Motorhome Awnings
Well what are you waiting for! For assistance call: 01255 830-229 or send an email to onlineshop@homesteadCaravans.co.uk.
Comments
Be the first to comment on this article