See You at the Suffolk Show 2019 from 29-30 May
Back
If you have yet to experienced the Suffolk Show here's hoping 2019 will be the year you get to enjoy one of the most entertaining days out of the year.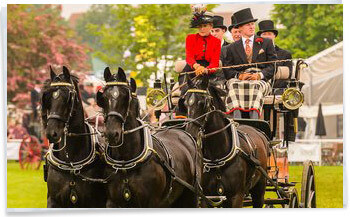 Organised by the Suffolk Agricultural Association (a registered charity), the Suffolk Show is the county's largest two-day visitor experience and a special highlight in the local calendar every year, with hundreds of things to see and do.
The Suffolk Show returns to Trinity Park, Ipswich, with gates open for this year's two-day spectacular on Wednesday 29 and Thursday 30 May, with even more exciting attractions, unique shopping opportunities and free activities for the whole family to enjoy.
It's Been a While...
It's been a little while since Homestead Caravans attended the Suffolk Show but as the only Swift Caravan Dealer in Essex and Suffolk we believe 2019 is the perfect year to return to the show, with a showing of the latest Swift Caravan and Motorhome designs. The Suffolk Show provides a fantastic opportunity to meet up with existing customers and connect with potentially thousands of people whom, may be less familiar with our company and the things we do.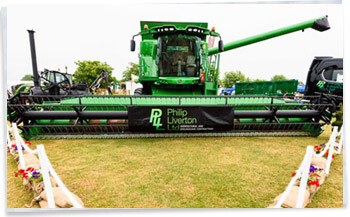 The final layout for our Caravan and Motorhome display has yet to be decided but what we can say is there are plans to display a Swift Escape Motorhome, a Swift Select Van Conversion, a new Swift Caravan (model to be decided) plus, a quality used Caravan. Visitors will be free to look around and inside the demonstrator models and our Suffolk Show team will be on hand to answer any questions. During the event we'll be running exclusive Suffolk Show promotions designed to save money on our usual showground prices.
The Suffolk Show also gives us the opportunity to promote some of the other areas of our business, such as our touring park and holiday lodge park. Both Homestead Lake Touring Park and Homestead Lake Country Park are set in 25 acres of Tendring countryside and offer peaceful and tranquil holiday experiences for visitors. The Touring park includes 50 fully serviced, hard-standing pitches for caravans, motorhomes, trailer tents and tents. The touring park and lodge park are situated on opposite sides of a stunning 2 acres fishing lake that is well established with Carp, Perch, Tench and Roach. Homestead Lake Country Park is a beautiful development of privately owned holiday lodges that offers serene and relaxing accommodation in a safe and secure environment.
A taste of the Suffolk Show 2019
2019 promises lots of new attractions for visitors to explore at the Show, including a new 'Real Life Superheroes' area which will recognise the fantastic work of our county's paramedics, air ambulance, fire service and lifeboat crews.
If you're not afraid of heights, there will also be an impressive public viewing platform where visitors can take the perfect photo whilst enjoying views of the whole Showground.
The Flower and Garden Show will be bigger and better this year with a significant new exhibit.
In the Grand Ring, crowds will be wowed by a daredevil youth stunt show from the Imps Motorcycle Display Team and the Red Devils parachute display team. For more adrenaline action, visitors can have a go at free activities and games in the popular Sports Plus area, Military Zone and innovative BT Technology Tent.
The Show also offers a treat for the taste buds with the county's top artisan producers serving up local delights in the Adnams Food Hall and Beach Eats areas, and Greene King Eat Street. For visitors who like to shop 'til they drop the Show offers a unique opportunity to browse and buy the latest fashions and luxury homewares from designers on Fifth Avenue and Lifestyle Pavilion.
Another highlight at the Suffolk Show is the opportunity to get up close and learn more about animals, from petting sheep and watching chicks hatch in the Farm Discovery Zone, to meeting some of Suffolk's rare breeds including Red Poll cattle and the Suffolk Punch horse. Donkeys will be making a debut in the Bucklesham Ring this year and Families are encouraged to bring their dogs along to the Show too, with free water points, fun doggie selfie boards and lots of goodies for furry friends to enjoy in the revamped Dog Zone.
Food and farming are integral to Suffolk life and visitors have an opportunity to see some of the latest machinery and technology being used on the county's farms in the Agricultural Machinery Area.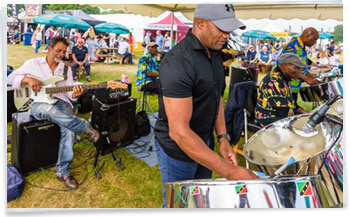 Bee Kemball, Suffolk Show Director, said: "We are thrilled to announce the 100-day countdown for this year's spectacular Suffolk Show! The excitement is already building as we prepare to welcome visitors for action-packed days out with fun and free have-a-go activities for all ages to enjoy. The Suffolk Show is a fantastic opportunity to celebrate our county, and for local people to recognise the importance of the food, farming and the environment in Suffolk."
Tickets for this year's Suffolk Show are now on sale at the same great value as last year. Advanced tickets cost £23 (saving £5 per ticket) while children aged under 15 will once again receive free entry.
The Suffolk Show App is also available free to download again this year, with new features and a fun new activity trail to enjoy.
As a charity, the SAA's core purpose is to be a force for good to encourage and facilitate positive engagement between the public and those working in food, farming and the countryside. The SAA achieves this through the Suffolk Show as well as a series of education programs aimed at young people in schools and colleges. For more information and to book tickets visit www.suffolkshow.co.uk or call the ticket office on 01473 707117.
Comments
Be the first to comment on this article