Motorhome and Caravan Show Nec October 2018
Back
There's always plenty of good reasons to visit the 'Motorhome and Caravan Show' at the NEC and although we have attended the show many times before, in various halls and on various trade stands, this year promises to be uniquely special, here's why...
At this Octobers Motorhome and Caravan Show for the first time in the companies 55 year history, Homestead Caravans will be selling Motorhomes..., Swift Motorhomes to be precise.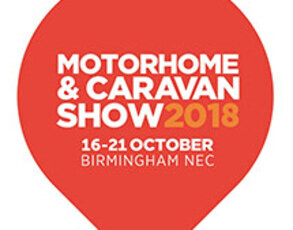 Yes, finally after years of customer requests and careful consideration we have decided to offer a selection of Motorhomes from the popular Swift Escape and Swift Select ranges. We're dead excited about the decision and would love to see some familiar and some new faces at the show in support. If you're considering buying a new Motorhome in the near future please do consider visiting us at the Motorhome and Caravan Show.
We've written about it before, one of the benefits of being able to offer our customers the option of purchasing a Motorhome is, we don't have to say goodbye! What we mean to say is, it's not uncommon for caravanner's to trade up to a Motorhome, now that we are offering Motorhomes we don't have to say goodbye to customers we may have known for many years. The flip side for our customers is they can continue buying in confidence, knowing first class sales and critically, after-sales support is assured make the buying process more enjoyable – it's a win win situation.
READ MORE: Official Kampa Awnings Representative at the 2018 NEC Motorhome and Caravan Show
Touring Caravans in Our Blood
Die hard caravanner's please do not worry, our roots are very much touring Caravans and that's not going to change anytime soon. We are still very much in the business of retailing touring caravans and will also be appearing on the Swift Caravans trade stand at the Motorhome and Caravan Show.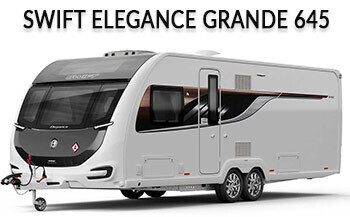 In respect to caravans there's plenty to see this year with some refinements to the Sprite and Challenger ranges but the big changes are found in the Swift Elegance range, with a complete top to bottom redesign and the introduction of the 8ft-wide Elegance Grande. Other big news comes in the form of the discontinuation of the Swift Conqueror for 2019.
It's well worth taking a closer look at the Swift Elegance and Grande models, now built on the latest SMART 3 Construction technology. This latest generation is so resilient to moisture thanks to it's unique timberless structure, it comes with a lifetime water ingress warranty, although terms and conditions do apply.
Look out for the Swift Group trade stand, we look forward to seeing some of our regular customers there plus plenty of new faces too. Ask for Simon Hopley he'll be sure to take good care of you… remember you're always in good hands at Homestead Caravans.
Show Tickets Information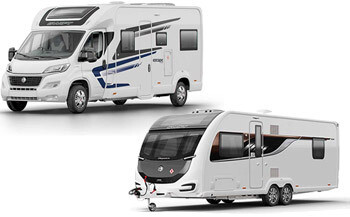 The show runs from the 16 -21 October and kids under 15 get in FREE! A show guide is included in the price and parking is included for those attending the show. Pets are restricted to assistance dogs. For more information about the Motorhome and Caravan Show it's best to visit the website especially if you would like to book tickets online. See below for an outline of what's going on:
Don't miss your chance to be part of the UK's one and only new-season launch event. Be one of the first people to see the new and exclusive leisure vehicle launches from major manufacturers.
Take a seat in our LIVE Theatre and be one of the first to see the NEW-FOR-2019 product launches
Step inside, browse and compare all new season motorhomes, caravans, campervans, trailer tents, holiday homes, lodges and thousands of accessories. campervans in the UK
Speak directly to the manufacturers behind the latest innovations
Improve your towing and motorhome manoeuvring skills with FREE expert-led tuitions
Get inspiration from our industry experts and celebrity enthusiasts as they share their passion for the great outdoors
Get inspiration for your next adventure
Comments
Great new that you are now doing swift motorhomes we spoke to Steve at the NEC and ordered some kampa accessories we have a kontiki 669 so will be coming to you we have also stayed on your camp site Great news Nigel hele