It's Finally Back..Tendring Hundred Show 2022
06/06/2022 IN Events & Shows
Tendring Hundred Show 2022 - It's Finally Back!!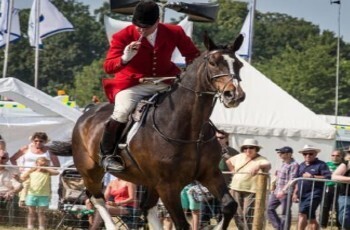 We have excellent news that the Tendring Hundred Show is finally back after a very difficult 2 years for everyone. The Show is organised by Tendring Hundred Farmers Club with a committee of 20 volunteers building to over 250 volunteer stewards on the show day. The Tendring Hundred Show attracts over 20,000 visitors of all ages and interests, so come and join the fun!
Set in beautiful parkland setting of Lawford House Park, where the Tendring Hundred Show combines excellent entertainment, and also showing lots of animals, from Horses, Cattle, Sheep and Goats, to Rabbits, Pigeons, Poultry, Guinea Pigs and fancy Rats! The Show will have over 250 trade stands and exhibits, including a large undercover Shoppers Market, with also a beautiful art & Lifestyle Marquee, huge Food Pavillion championing local produce, Education Area and Countryside area with its own man-made pond.
Every year the Show Commitee decides upon a Theme and this year's Theme is "Food Farming and Fitness". The Tendring Show will be highlighting how farming food products are very much part of a healthy lifestyle, as well as demonstrating the importance of local produce and outdoor activities. Also the show is delighted to have Hasty's Adventure Farm again this year, providing information and enjoyable displays for the younger vistors, and plenty to get involved and active with!!
Tendring Hundred Show - Trade Stand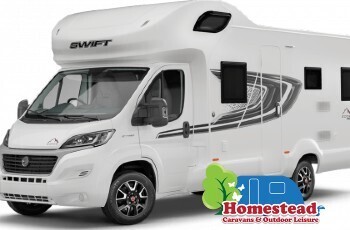 Homestead Caravans are perfectly situated to attend the Tendring Hundred Show to display just a few Caravan & Motorhome's along with a few products from our large Outdoor Leisure Showroom. It's a ideal opportunity to meet up with all our customers, and hopefully meet new ones. Homestead Caravans has been a family run business for over 60 years, and continue to grow thanks to all our very loyal customers. We hope to display a couple of Motorhomes at the Tendring Hundred Show along with a couple of Touring Caravans depending on what we have available at that time. Homestead Caravans became motorhome dealers in late 2019 due to such a massive demand in motorhomes, and with now the stay-cation being so popular Caravans & Motorhomes are in such demand.
We also plan to display some Kampa-Dometic AIR awnings which can fitted to either the caravan or motorhome. We have a large display area in our Accessory Showroom in Weeley where we show popular brands like Dometic, Outdoor Revolution, Sunncamp. Fiamma and much more. Along with the awnings we will be showing some furniture, BBQ's, AIR windbreaks, and hopefully some electric folding bikes.
Please come and view the Caravan's & Motorhome's at the Tendring Hundred Show, we would love to see you!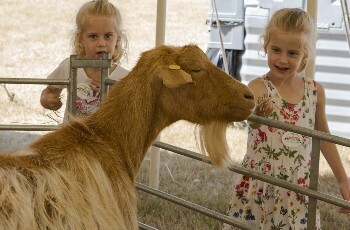 What's On - Attractions & Events
2022 Theme Area
Farming Food and Fitness is the theme for this year's Tendring Hundred Show. They will be highlighting how farming food products are very much part of a healthy lifestyle.
Open Air Shopping
With over 250 exhibitors booked at this year's show there will be something for everyone to see & buy.
The Stannage Stunt Show
The Stannage Stunt Show features some daredevil stunts specializing in car, motorbike, fire and fall stunts, performing some of the most spectacular stunts ever seen on the big screen or tv, including their High Fall Show, and Flaming High Fall Show. The world record breaking stunt team have three Guinness world records, and they have performed all over Europe and the Middle East. Make sure you don't miss out on one of their perfomances throughout the day! The show is led by Mark Stannage who is one of the UK's top stunt men.
The Mighty Smith
Featuring in the Family Arena this year wil be the Mighty Stronge Man Show, showing the amazing strength from one of the UK's Strongest Man.
Adrian Smith, 5th in the Worlds Strongest Man and three times winner of UK's Strongest Man Competition, presents a show for all the family with visual humour and audience participation. Tearing up catalogues, bending nails with their teeth, and walking on a bed of broken glass, and much more. Their will be a children's tug of war and prizes.
Lifestyle and Art Show Marquee
The Lifestyle & Art Show Marquee returns again with even more exhibitors and original art on sale. Also housing everything from bespoke furniture, fabrics and rugs to designer clothing, shoes and gifts.Enjoy the Art Show with over 250 original works of art and sculptures.
Shoppers Marquee
The Shoppers Marquee has 30 exhibitors with crafts and unique gifts ranging from handmade soaps to wood turned toys. Don't miss out!
Food Pavilion
Filled with fresh local produce as well as more exotic foods, the Food Pavilion is such a popular destination at the show.The Chefs will provide cookery demonstrations throughout the day.
Education Tent
Check out all the exhibits from over 20 local primary and secondary schools, and see what all the students have done this year, and there will be Student performances throughout the day.
The Farming and Countryside Area
This area will bring you close to nature, and provide lots of information about how human influence, use, manage and protect our natural environment.
Essex Guild of Craftsmen Marquee
The Essex Guild of Craftsmen will be exhibiting at this year's Show, in their own Craft Marquee. In this large marquee you will see Glass Painting, Ceramics, Hand Painted Porcelain, Pottery, Woodturning, Millinery and fine, so please visit on the day.
Much More Attractions and Events
Don't miss out on these other exciting activities:
Gate & West Donkey Display
Tendring Dog Agility
Debbie Millar Dance Troupe
Happy Tailwaggers Dog Team
Jack Russell Terrier Racing
Ecology Dogs
The Sheep Show
Hasty's Adventure Farm including Petting Area
Ridden Heavy Horses
Equestian Classes
Goat Show
Pigeon Show
Poultry Show
Rabbit Show
Fancy Rat Show
Essex Beekeepers Show
Sheep and Cattle Classes
Vintage & Classic Car Show
Bouncy Castles
Bungee Trampoline
And much much more!
Homestead Caravans & Outdoor Leisure will be exhibiting at the Tendring Hundred Show and displaying Caravans & Motorhomes, also selected air awnings, air windbreaks, gazebo, Lafuma furniture, Cadac BBQ,s, camping chairs, and hopefully electric folding bike's.
Booking/Show Information
Show Date: Saturday 9th July 2022
Show Address: Lawford House Park, Nr Manningtree, Essex
Ticket info: http://www.tendringshow.co.uk/about/tickets-admission
Comments