Celebrating 100 Years of the Tendring Hundred Show
Back
By golly, hose down the harvester and saddle the horses double quick, the agricultural event of the century is about to begin! So dust off the tweed flat cap and put on those old wellington boots... there's a rumble on the outskirts of town.
In a picturesque corner of East Anglia, the usually quiet and mild mannered people of the Tendring Peninsula are maniacally preparing for the agricultural event of the century, the 100th Tendring Hundred Show!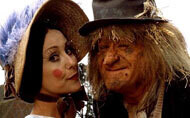 "OOH ARR!" I hear thee say... but thee would be wrong. Sure, it's true that the original purpose of the Tendring Farmers' Club in 1899 was to, disseminate essential modern farming practices to local farming communities but that no longer holds true. In order to survive and prosper in the 20th century the Tendring Farmers' Club had to re-purpose itself and broaden its appeal, extending beyond the farming community, deep into the hearts and minds of megalopolis. Thanks to the ingenuity of the Tendring Farmers' Club, the Tendring Hundred Show has evolved into a significant crowd puller, with enough magnetism to draw-in city dwellers and townsfolk from far and wide and yes... you might meet a few farmers there too!
So now that we have established the Tendring Hundred Show as one of our favourite places to go in Essex and a great day out with the kids, I bet you'd like to know why? Gee, I thought you'd never ask!
For a good start, the Tendring Hundred Show delivers stealth education through a series of thought provoking and entertaining shows, demonstrations and exhibits, that are guaranteed to stimulate and entertain young and inquisitive minds. Parents and carers better be prepared for lot's of questions from younger ones and don't be afraid to ask exhibitors, should you find yourself in at the deep end!
Oh yes, Children love the Tendring Hundred Show and respond enthusiastically to the various farm animals and modern displays of farming equipment including tractors and combine harvesters. Don't be surprised to see grown men fighting with small boys, for a chance to take a closer look at the farming equipment on display. All-in-all the Tendring Hundred Show is a fantastic talking point in the classroom come Monday morning.
For city bugs looking for a day out, the show is an invitation to open a window onto a very different world, from which one might be accustomed to, as the Tendring Show is a great place to gain some insight into rural life. As the show is held outdoors, it provides an excellent opportunity to take in some fresh air, in a safe and relaxing environment surrounded by animals and lot's of friendly people having a great time.
For those who enjoy shopping or just like to browse, the Essex Tendring Hundred Show plays host to a large number of interesting and unique trade stalls and covered marquees, occupied by corporate entities and private individuals looking to promote and sell their wares. Trade stalls are very enjoyable to walk around as they have all kinds of items you don't often see at traditional shopping outlets, there's no obligation to buy and you'll find stall operators very happy to see you.
Tendring Farmers' Club is a registered charity, which of course means that one of the aims of the Tendring Hundred Show is to raise money. Trade Stalls provide the charity with an invaluable source of income, which can be put to good use by the Tendring Farmers' Club.
We'll See You There Then?
If you didn't already know, Homestead Caravans has been located in Tendring for over 50 years and is situated just a short distance from the Tendring show. As if an excuse was needed, the Tendring Hundred Agricultural Show gives us a great opportunity to escape the office and meet up with some familiar and not so familiar faces, at a familiar outdoor event! It's amazing just how many people say, "they have considered buying a touring caravan in the past but for one reason or another, never actually got around to walking into a caravan dealership".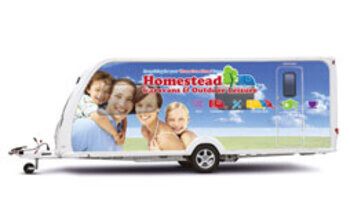 Well this year Homestead Caravans will be bringing the dealership to Tendring Hundred, with a display of caravans including our attractively wrapped and modern demonstration Swift caravan, all which will be available for visitors to look inside. It's a great opportunity to have an informal chat with one of our caravanning experts, before visiting our impressive new and used caravan dealership in Weeley.
Be sure to see one of our Truma Caravan Mover demonstrations and discover just how effortless caravan manoeuvring can be using, a state-of-the-art Truma caravan mover.
Visit the Homestead Caravans trade stall at the Tendring Show for:
Information on the latest phase of development and availability of luxury holiday lodges at Homestead Lake Country Park
Look around our display of caravans and display caravan with fitted equipment
Don't miss our caravan mover demonstrations
Stop in for a chat, we're here to discuss any caravan and camping issues you might have - help and advice on-tap
Special show offers - so don't miss out!
The 100th Tendring Hundred Agricultural Show takes place on Saturday the 11th of July 2015, with gates open to the public at 8.00am and Trade Stands open from 9.30am until 6.00pm. Showing classes begin in the 'Main Ring' at 8.00am, so you might want to think about having an early night, so you don't miss out on some spectacular events.
The Tendring Hundred Agricultural Show is just one of the many things to do in Essex!
---

Tendring Hundred Show Information
Lawford House Park
Nr Manningtree
Essex
Tel: 01605-231-821
Email: info@tendringshow.co.uk
Stuck for directions? You can find the Tendring Hundred Show location here.
Tickets & Admission Info
The show organisers have made a number of discounts available for online bookings and I have to say, prices look very competitive. If you're a couple with 3 children aged between 5-15 you can buy a 'Family Ticket' ticket for just £35.00.
Free Parking
A forward disabled parking area is available for Blue Badge Holders
Dogs allowed on fixed(non-retractable) lead. Dog access restricted to some marquees.
Open and Closing Times
Gates open to the general public at 8.00am.
Showing Classes begin in the Main Ring at 8.00am.
Tradestands open from 9.30am until 6.00pm.
Gates to the Showground close at 6.00pm.