102nd Tendring Hundred Show - Essex County's Premier Agricultural Event
Back
If you think the Tendring Hundred Show is for farmers only, nothing could be further from the truth. The Tendring Hundred Show is a fun day out for the whole family, attracting around 20,000 visitor's each year from all walks of life. In fact, the less you know about farming the more entertaining and revealing the show is likely to be, one thing is for sure – kids love it!
Come and say "Hello" to Homestead Caravans, Trade Stand C6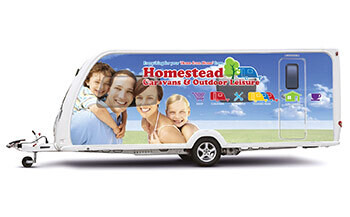 This year we will displaying a small selection of caravans for you to view including, our fully wrapped demonstration model. We will also be displaying a Kampa Caravan AIR Awning or two, plucked from our dedicated Kampa Caravan Awning showroom, located inside our 15,000 square foot Caravan Accessory Store. Kampa is Europe's leading manufacturer of AIR Awnings producing most of the UK's best selling Inflatable Caravan and Motorhome Awnings.
We recommend you take a look at the Screenhouse 6 Gazebo, it's lightening quick and easy to set up and is ideal for any outdoor setting including home garden use. If there's room on the bus we may even bring along a selection of Outdoor Furniture for you to sample.
Don't forget Homestead Caravans is uniquely position to take advantage of Tendring with our very own Touring Caravan Park and Holiday Lodge Park, with New plots and existing lodges available for sale.
The great news our extensive premises is only a few minutes away from the Tendring Hundred Show, should you feel like dropping in to take a look around.
A non-profit with a dedicated team of 280 local volunteers on the day!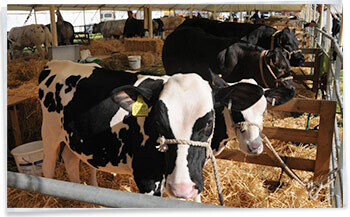 The Tendring Hundred Farmers' Club was founded in 1899 with the aim of making new technical knowledge available to local farmers in an effort to improve animal breeding and stock rearing. The original inspiration of the Tendring Hundred Show was to help educate the farming community. 102 Years later education is still very much centric to the experience, sugar coated in oodles of fun and entertainment.
The Tendring Hundred is a family show that brings together rural and urban communities in the Essex region. While still maintaining its agricultural roots through large displays of farm machinery and a focus on rural pastimes, the Show offers challenging and informative displays, an open air shopping experience with around 250 trade stands and exhibitors.
The Show is always a fun family day out – full of interest, entertainment, education, and local country colour – don't miss it!
What's On – Attractions & Events
The Show combines top class entertainment; animals, from Guinea Pigs, Rabbits and Poultry, to Goats, Sheep, Cattle and Horses, together with over 250 trade stands and exhibits, including a beautiful Art & Lifestyle Marquee, and huge Food Pavilion championing local produce, all set in a beautiful parkland setting. Come and join the fun!
Open Air Shopping
We recommend you wear some comfortable walking shoes, there's over 250 trade stands and exhibits to view. We are one of them!
Shoppers Marquee
Don't miss the Shoppers Marquee, with crafts and unique gifts ranging from handmade soaps to wood turned toys, with over 30 exhibitors.
Lifestyle and Art Show Marquee
Following the continued success of Lifestyle & Art Show Marquee, it returns again in 2017, with even more exhibitors and original art on sale. Housing everything from bespoke furniture, fabrics and rugs to designer clothing, shoes and gifts. This year the marquee will be doubled in size to incorporate the Art Show, with over 250 original works of art and sculptures. It will certainly be worth a visit.
Food Pavilion
Filled with fresh local produce as well as more exotic foods, the Food Hall is a popular destination at the Show. Our Chef, Malcolm Long will provide cookery demonstrations throughout the day.
Education Tent
Check out all the exhibits from over 40 local primary and secondary schools, and see what our students have been up to this year! Student performances throughout the day. Back again this year, is the large Outdoor Zone to walk through.
The Countryside and Conservation Area
This area will bring you in close contact with nature, and provide information about how humans influence, use, manage and protect our natural environment.
Essex Guild of Craftsmen Marquee
We are delighted to have over 29 members of the Essex Guild of Craftsmen exhibiting at this year's Show, in their own Craft Marquee. Within this large marquee you will find Glass Painting, Ceramics, Hand Painted Porcelain, Pottery, Woodturning, Millinery and Fine, so well worth a visit on the day.
Featured Animals
Cattle, Sheep, Goats, Heavy Horses, Ridden Horses, Donkeys, Chickens, Geese, Pigeons, Rabbits, Guinea Pigs, Fancy Rats, Ferrets, Hounds, Working Dogs and birds of prey, as well as more exotic animals on the Feathers and Fangs stand!
Plus, don't miss these other exciting activities:
The Dorset Axemen
Gate & West Donkeys
RPM Trials Bike Displays
Tendring Dog Agility
Ecology Dogs
WOW Water Experience
Hasty's Adventure Farm including Petting Area
Ridden Heavy Horses
Farming on the Move Demonstration
Cavy (Guinea Pig) Show
Equestrian Classes
Goat Show
Pigeon Show
Poultry Show including Colchester Poultry Club
Rabbit Show including Colchester Rabbit Club
Rat Show
Sheep and Cattle Classes
Vintage Car Show
Vintage Engine, Historical Vehicles & Tractor Display
Brightlingsea Model Boat Club
Bungee Trampoline / Bouncy Castles
Countryside Pond
Education Area & Outdoor Activity Zone
Essex Guild of Craftsmen
Laser Like A Shot
Hound Tent
Booking/Show Information
Show date: Saturday 8th July 2017
Homestead Caravans: Trade Stand C6
Show Address: Lawford House Park, Nr Manningtree, Essex
Ticket info: https://www.tendringshow.co.uk/about/tickets-admission/
Comments
Be the first to comment on this article