What are Cookies?
A Cookie is a small piece of data that is delivered in a simple text file by a website and stored in a users browser. A Cookie file usually includes a unique reference number, which is only readable by the domain (usually a website) that served it. This unique reference allows a website to identify a users computer until the Cookie stored on the computer expires. In the event the user returns to the website using the same computer, it is possible for the website to read the cookie and identify the user.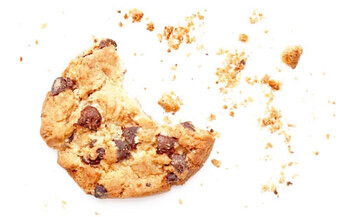 Most modern websites rely on the use of Cookies to function properly and major web browser's, such as Google Chrome, Firefox and Internet Explorer, all have Cookies enabled by default. None of our Cookies store personally identifiable information such as credit card information, nor will any of our Cookies harm your computer in any way.
This Website may place and access certain first party Cookies on your computer. First Party Cookies are those placed directly by Homestead Caravans via this Website and are used only by Homestead Caravans. Homestead Caravans uses Cookies to improve your experience of using the Website and to improve Our range of products and services. Homestead Caravans has carefully chosen these Cookies and has taken steps to ensure that your privacy is protected and respected at all times.
All Cookies used by this Website are used in accordance with current UK and EU Cookie Law.
Before Cookies are placed on your computer, you will be presented with a Cookie Notification Bar displayed at the top of the Website, requesting your consent to set those Cookies. By giving your consent to the placing of Cookies you are enabling Homestead Caravans to provide the best possible experience and service to you.
You can choose to enable or disable Cookies in your internet browser. Most internet browsers also enable you to choose whether you wish to disable all cookies or only third party cookies. For instructions, please consult the help menu of your internet browser. If you decide to disable cookies you can still use our website to browse products but you will not be able to make a purchase.
You can read our full 'Privacy and Cookie' policy by selecting the following link: Privacy and Cookie Policy.