Caravan Accessories & New & Used Caravans for Sale in Essex
While it's true that Homestead Caravans & Outdoor Leisure is the GO-TO destination for Caravan Accessories and New and Used Swift and Sprite Caravans for sale in Essex, there's much more to this Caravan Dealer than first meets the eye. Located just a few miles from the east coast of Essex, this Tendring family owned enterprise was first established over 50-years ago and can still be found on the original site on Thorpe Road in Weeley.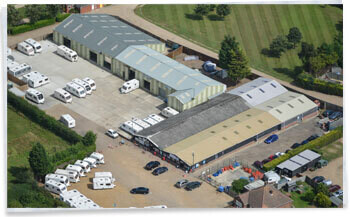 From its earliest roots the business has continually invested in its future, by increasing the range of products and services offered to its many loyal customers. As a consequence not only does the company have a state-of-the-art, purpose built 8-Bay Workshop and 62 seat Cafe, but it is in the unique position of owning a Touring Caravan Campsite and Holiday Lodge Park, nestled within 25-acres of stunning Essex countryside, and all situated on the same leisure complex!
Oh and did I forget to mention the 15,000 square foot Accessory Shop... well, let me tell you...
There's an awful lot of Accessories on display, in fact the Shop houses one of the largest collections of Caravan Accessories and Outdoor Equipment in the UK, let alone Essex! There are over 5,000 individual Caravan Accessory products available to choose from that cover not only Caravanning but Motorhomes, Camping, Automotive and Marine too! Homestead's management team is well known, both within the industry and amongst Caravanner's for their expertise and knowledge on Caravanning Equipment.
Homestead has a reputation for seeking out new and exciting Leisure Products and offering them to customers at fantastic prices, thanks to its large buying power and ability to stare down suppliers during meetings over tea and biscuits!
If there were ever a Caravan Accessory Shop worth driving half way round the country to see, it's at Homestead Caravans.
Another great reason to jump in the car and head down for the day is there's so many things to do in the local area. You see Homestead Caravans is surrounded by beautiful countryside in a region awash with tourist attractions and many interesting and varied things to do. With that said, you could easily spend the day on-site, looking at Caravans, browsing the shop, going for a bite at Cabin Café and spending time beside the impressive 2-acre fishing lake, taking in the beauty and local wildlife.
What's in Store at The Homestead Caravan Accessory Shop
The Homestead Caravan Accessory Shop is significantly larger than your average Caravan Dealer with a comprehensive range of Outdoor Leisure equipment for Camping, Caravanning and Motorhomes. You can also find a range of products for the car including, Roof Boxes and Roof Bars.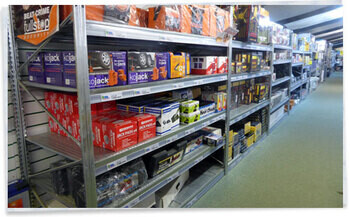 As well as being the go-to destination for Caravan Equipment for Sale in Essex, Homestead also offer a popular range of Static Caravan Accessories to support the many Holiday Parks that thrive in and around Clacton-on-Sea and Colchester. From Exterior Door Retainers to full size Cookers with Hob, our niche range of Static Caravan Accessories and spare parts is a welcome sight.
Because of the large area required to set up and demonstrate Caravan and Motorhome Awnings it can be a little frustrating trying to find a Caravanning Shop that has the space required to create an Awning display. Homestead on the other hand has always had a comprehensive indoor display of Motorhome and Caravan Awnings from leading brand such as, Kampa, Dorema, Outdoor Revolution, SunnCamp and Westfield Outdoors. It's a great opportunity to take a close look at some of the most popular traditional and lightweight Awning in Europe. Homestead also displays a comprehensive range of Inflatable Awnings at their Essex based showground.
The experienced Awning Sales team are on-hand to answer all of your questions and help you choose the perfect model for your unique circumstances. The really good news is, all Awnings including Inflatable Awnings found at Homestead are available from stock, so there is no need to leave the store empty handed.
Caravan Accessories Online Shopping
We hope you enjoy our website, which is continually being refined and improved and new content added almost daily. Our new website makes it easy to purchase Caravan Accessories Online but in the event you are unable to find something please get in touch to let us know. In the unlikely event we don't have the item you require in stock, we are always happy to make special arrangements to fulfil your request.
As it is you will find most major accessory brands available directly from the website including top Outdoor Gear names such as, AL-KO, Aquaroll, Brunner, Cadac, Fiamma, Dometic, Dorema, Truma, Gaslow, Kampa, SunnCamp, Lafuma, Maypole, Maxview, Milenco, Ring, Spinflo, Thetford and Whale.
New Caravans at Homestead Caravans
New Caravans for Sale at Homestead include Swift and Sprite. Homestead is a very well established regional Essex dealer for the Swift Group and has won multiple awards over the years for excellence in sales and after care.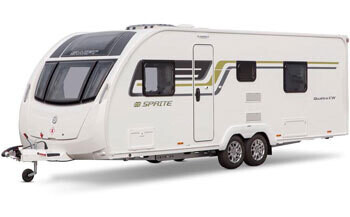 Sprite and Swift Caravan brands are actually very complimentary to one another, and provide one of the widest possible ranges of price points with Sprite Alpine 2 starting at just over £15,000.00 and topping out at a little over £30,000.00, with the Swift Elegance 630. There's a caravan in there for everyone, with the Sprite range having great first-time buyer appeal, and the Swift Conqueror and Elegance ranges ideal for experienced buyers and bigger wallets.
Look out for the The Swift Group SMART Intelligent Construction System, it is now used in the making of all ranges and models of Swift and Sprite Caravans. If you haven't heard already Swift SMART HT and SMART HT Intelligent Construction System is a revolutionary new TIMBERLESS construction system that has been hailed the the most progressive advance in caravan construction, since they were first made in the 1960's.
Homestead has always been a warm and friendly Caravan Dealership and a great location to hunt down the perfect Caravan. The business is fortunate to have been supported by many loyal customers over the years, many of whom started out with a Second Hand Caravan and later went on to buy several New Caravans. Homestead customers come from far and wide, some live locally in Clacton and Colchester while others live further afield in towns and cities such as, Ipswich, Stowmarket and Cambridge, and popular Essex towns like Braintree, Chelmsford, Romford and even London.
There's a lot at stake when looking for Caravans for Sale, after all a New Caravans aren't cheap and you really need to be able to do your homework unabated. Unlike many caravan dealers, Homestead offers a relaxed and pressure free environment in which to browse the latest Caravan ranges and models. The experienced and knowledgeable sales team is always on hand to offer guidance and advice wherever it is required or asked; caravan ownership is a journey of learning that continually evolves. Over the years we have come to learn that in order for our customers to have the best Caravanning experience, it's essential that the buying process is authentic, unhurried and always enjoyable.
Used Caravans at Homestead Caravans
Homestead Caravans hold a varied selection of quality Used Caravans so you can be sure that what every model you decide to buy, it will be reliable, road worthy and safe to tow when you leave our premises.
Please be aware that our Used Caravan stock rotates frequently, so it's a good idea to check the website from time to time for the latest stock updates. As a guide only, typical Used Caravan prices range from under £1,000.00 up to £20,000.00, depending upon age, quality and specification.
If you are looking for Cheap Caravans For Sale in Essex you'll need to be extra vigilant not to buy too Cheap, you may find you inherit a serious issue, such as damp or mechanical failure.
Homestead Caravans are always on the look-out for quality Used Caravans, so if you have a good clean Touring Caravan you'd like to sell please get in touch on: 01255-830-229. Cash paid and finance settled if required.
Only when you Buy a Caravan from Homestead Caravans - 3 FREE Nights at Homestead Lake Park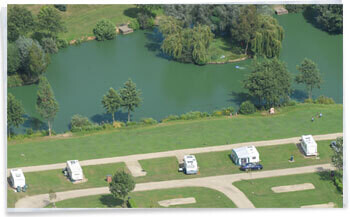 There are many reasons why buying your next Touring Caravan from Homestead makes good sense, but one of the truly unique and advantageous benefits of buying at Homestead is provided by our very own Touring Caravan Park. Conveniently located close to our showroom, Homestead Lake Park is one of the most peaceful and relaxing Touring Parks around, with stunning views of our 2-acre fishing lake. When you buy a New or Used Caravan from Homestead you will receive 3, FREE nights at Homestead Lake Park.
All New and Used Caravans receive a Pre Delivery Inspection, or PDI, but sometime misfortune conspires against the best of us. In addition, a New Caravan requires some handling and practise before one can become fully accustomed to all procedures and operations. A FREE three day break at our Essex Caravan Park, Homestead Lake Park gives our customers the chance to get acquainted with their New Caravan, and in the event any questions or technical issues arise during this time, Homestead Sales and Workshop personnel will be on-hand to help. It is certain that by the time you leave our leisure showground you will feel entirely confident and positive about your purchase.
Our Price Match Guarantee
Part of our success is our Everyday Low Prices that customers have come to expect. However, the fluid nature of online shopping has made it impossible to keep up with competitor prices on a day-to-day basis, which is why Homestead Caravans Accessory Shop Prices are supported by a credible 'Price Promise Guarantee'. There is no need to leave our shop empty handed; provided you can provide supporting evidence for the price match, your wish is our command.
After 50 years in business Homestead Caravans has earned a reputation as a trustworthy and reliable company that values its customers, regardless of how much or how little they may spend. Thousands of Caravanner's have come to rely upon the advise and experience of our friendly team of dedicated staff, in every facet of caravanning. Our customers know only too well that they are assured warm welcome and the very best attention at all times.
So why not visit Homestead Caravans today, where you will find everything you need to make your Caravanning Holidays an effortless and enjoyable experience.