2018 Swift Elegance
The 2018 Swift Elegance is Lavishly appointed and perfectly proportioned with six layouts including two twin axle models, the Elegance range ensures your touring is as comfortable as it is memorable.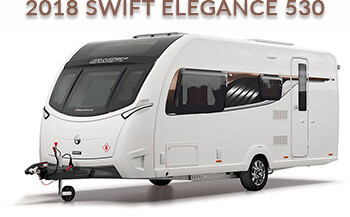 Engineered to excite, the Swift Elegance enjoys an enviable reputation as one of the finest all season tourers around and a true, no compromise, home from home. Representing decades of experience and countless innovations, including the ultimate SMART HT construction, the Swift Elegance offers an exquisitely refined touring experience that is second to none.
Swift SMART Intelligent Construction System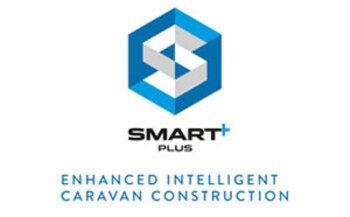 As the UK's leading leisure vehicle manufacturer, the Swift Group undertakes one of the most extensive research and testing programmes in the industry. SMART is the basis of an intelligent construction system that is used across the entire Touring Caravan Range including Elegance.
SMART is based on proven technology which provides a Strong timberless body frame,with Modern desirable looks and a leading Aerodynamic shape that is highly Resilient to moisture. Balanced panel side walls with GRP outer and inner skins, a hail resistant GRP roof and GRP outer skin to the sandwich floor; creates a full GRP outer bodyshell making it even more resilient.
READ MORE: It Pays to Think Swift SMART when Buying a New Caravan
There are a couple of SMART HT upgraded features that can be found on the Swift Elegance including a patented 5 layer sandwich floor that's incredibly strong, lightweight and thermally efficient. In addition Elegance caravans have a unique jointing system with GRP panels that lock into a strong, patent pending aluminium and SRIM corner jointing system, with patented cold bridge within the aluminium side frame to prevent condensation.
SMART has become the cornerstone of all Swift Caravan ranges and has raised standards in touring caravan construction. We recommend anyone considering buying a new caravan take a serious look at the advantages SMART technology offers over rival caravan brands, before parting with your hard earned money.
Swift Elegance Features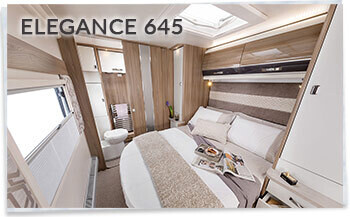 Fully equipped, the Elegance comes with a five star specification. Sporting chrome effect grab handles, an enhanced stylish graphics scheme and handy rear view camera, the Swift Elegance effortlessly stands out from the crowd.
The luxurious interior is immaculately designed and cleverly detailed. You can create the perfect ambience thanks to the positioning and versatility of the energy efficient LED's, from front pillar lights to dimmable spots and overlocker lighting.
'Falisolle' soft furnishings emphasise the Elegance's opulent feel. A well-appointed kitchen is fitted with HI-MACS® natural acrylic stone worktops, illuminated kitchen splashback and Dometic appliances including the exclusive Dometic CU600 oven, and a spacious tall Dometic fridge in most models. There's even an LED lit cocktail cabinet.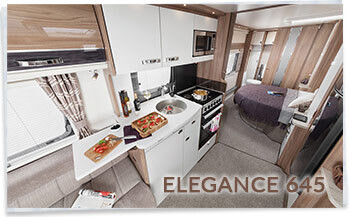 Fixed beds are topped with the ultra-comfortable Duvalay Duvalite mattress, exclusive as standard equipment to the Swift Group.
Well placed power, USB, and audio interfaces cater for your entertainment devices. The list goes on with luxury Alde central heating, well equipped washrooms with radiators and intelligent onboard technologies such as Swift Command. All this and more combine to create your perfect touring experience.
The enhanced Swift Command control system, with 'app' interface, remotely monitors and manages onboard functions like heating and lighting, and also features the option to subscribe to a pre-installed Thatcham Category 6 approved pro-active tracker, to keep your investment better protected.
Give us a call on 01255-830-229, to discuss how we can help you become the proud owner of a brand new Swift Elegance Caravan.
New 2018 Elegance Features
New 'Edge' alloy wheels
New decorative 'Ocean Drive' wall covering in 480 & 530
New injection moulded SRIM covers on rear corners
New Micro-Heki roof light in washroom
New fridge control and monitoring
New Dometic Freshjet aircon control (dealer fit option)
Enhanced remote heating controls with New heater status bar
New 'Places of Interest' feature in Camping & Caravanning Club
Download the full 2018 Swift Elegance brochure for a full list of specifications using the 'Download PDF Brochure' button at the top of the page.
2018 Swift Elegance Models
Swift Elegance / 2 Berth / RRP £25,835.00
Swift Elegance / 4 Berth / RRP £25,535.00
Swift Elegance / 4 Berth / RRP £28,535.00
Swift Elegance / 4 Berth / RRP £29,585.00
Swift Elegance / 4 Berth / RRP £31,385.00
Swift Elegance / 4 Berth / RRP £31,385.00
Swift Command
Boosting specification levels further is the enhanced Swift Command control system to remotely manage many of the onboard functions using a touchscreen menu. Easily and conveniently track system levels like power, temperature, humidity and monitor the location of your Caravans. Custom notification settings keep you informed of functions such as battery levels, frost alerts and alarm status.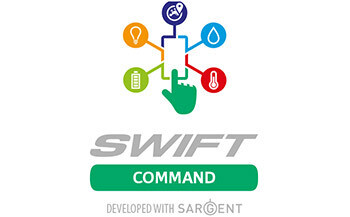 Incorporated into the Swift Command control system is a Thatcham Category 6 approved, pro-active tracker system that is monitored by Sargent. Tracking includes European coverage and direct police liaison. This system is ready for use, all you need to do is purchase a low-cost tracking subscription for real-time tracking from any location.
Stay connected to your Caravan from your mobile device using the clever Swift Command App, which links you to the onboard Swift Command control system. Access the clever onboard interface when nearby using Bluetooth or via your internet connection when remotely located.
READ MORE: New Swift Command Intelligent Control System
Swift Connect Direct
Connect Direct is an online system which personalises each customer's experience of owning their caravan. Once you have logged on and created your profile, you will be able to access a whole host of information, specific to your caravan. In addition you will be able to have a direct line into the retail team, with the launch of a live chat facility.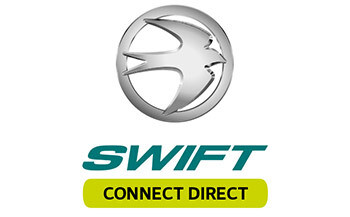 Should a problem occur, you will be able to report a fault to us directly, enabling us to react quickly and work together with your dealer to take the problem away from you the owner and resolve the issue as quickly as possible.
Product upgrades and notifications will be sent via Connect Direct keeping you up to date over the coming years. This online system provides a direct route for you into the Swift Group, and enables us to provide you with proactive Customer Service support, enhancing your experience.
READ MORE: Swift Connect Direct - the only caravan maker with an in-house customer service team
Buying your Next Caravan at Homestead Caravans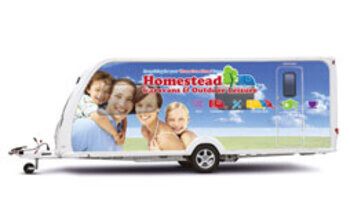 At Homestead Caravans caravanners can expect to find friendly and knowledgeable sales staff who, are only too happy to help, in a relaxed and pressure free sales environment. We offer extensive dealership facilities including one of the largest Caravan Accessory Shops in the country. We even operate own Touring Park located on our premises that boasts a stunning 2-acre fishing lake.
We offer low rates of finance provided by Black Horse on most caravans (subject to status). Ask about our range of flexible finance plans from Black Horse including, Personal Contract Purchase (PCP) and Hire Purchase plans. Call 01255-830-229 for further information.
Optional equipment for your new Swift Caravan can be factory fitted by Swift or carried out in our state-of-the-art Caravan Workshop by our team of highly skilled and experienced technicians.
Browse our new 2018 Caravans for sale
3 Nights FREE at Homestead Lake Park Touring Park
All New and Used Caravans come with 3, free nights stay at Homestead Caravans very own Homestead Lake Touring Park, so you can give your new caravan a dry run without ever leaving the showground. All things considered.. Homestead Caravans really is the "Perfect Caravan Dealership' in Essex or the UK for that matter, to buy your next Touring Caravan.
2018 Swift Elegance Range Galley
Click on an image to enlarge