Lafuma Outdoor Furniture Materials & Construction
Back
France is renowned for its resolute appreciation for rest and relaxation, it's hardly surprising then that Lafuma would know a thing or two about Camping Furniture.
Few appreciate rest and relaxation more than the average French citizen. 2 Hour lunches are normal, public sector workers enjoy 35 hour working weeks and the French are granted as much as eight weeks paid vacation a year. Fortunately you don't have to be French to appreciate the importance of rest and relaxation but having a culturally unique perspective has given Lafuma a multi-generational edge, which is evidenced by the innate quality and comfort of its products.
Read more: 2018 Lafuma Reclining Chairs Review
Made in France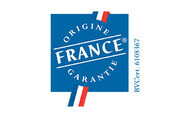 Lafuma is a distinctly French company with unique qualities that have helped to establish Lafuma as one of the worlds leading Outdoor Furniture brands.
Lafuma Outdoor Furniture is a true symbol of the "Made in France" concept. For more than 60-years Lafuma has been located in Anneyron, in the Drôme region of France, where they manufactured Lafuma Chairs and Tables using components sourced from French owned companies.
Sustainability
Sustainable development is written in the genes at Lafuma. The company undertakes to develop items which are environmentally-friendly throughout the lifetime of the product. This requirement covers the choice of materials, the use of solar energy and even the use of water-saving powder paints. Today, all of the collections use eco-design without compromising on quality or style!
Lafuma Quality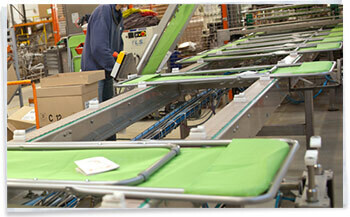 Originally Lafuma manufactured high quality backpacks with lightweight frames and quality materials. The raw materials used to make Lafuma Furniture are duly chosen for their strength, durability and the extent to which they are environmentally friendly. Lafuma Outdoor Furniture marries together ergonomics, convenience, durability and design, with the benefit of the companies unrivalled knowledge and experience.
Lafuma use only the highest grade components made in Switzerland and France in the manufacture of their chair and table ranges. This creates furniture that is luxurious and relaxing to use, as it is pleasing to look at. The Lafuma range is highly versatile and offers a comprehensive range of models including, innovative Relaxers, Chairs and Tables. All of which are lightweight, effortlessly foldable and easy to store, making them perfect for those on the move.
Lafuma Style and Innovation
The frames, in steel or aluminium, are individual design innovations. In addition to the elegant lines of the frames, the padded, and Batyline Iso fabrics are carefully chosen to offer extreme comfort whilst adding a touch of style to your outdoor space. Lafuma is elegant enough to be used all year round at home, in a conservatory or garden house and of course on the campsite. Combine this with French flair for design and you have a range of furniture that surpasses all others.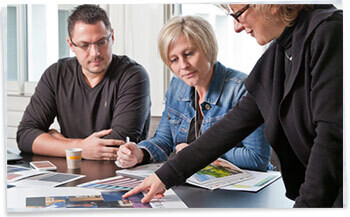 Innovation is in Lafuma's genes. Lafuma can count on true expertise and excellence with its 60 years of canvas and tubing knowledge. Many innovations have been created through this including the well-known clip attachment system or the technical "three layer" Air Comfort® seat pad.
Most of the outdoor leisure chairs are subject to a patent, as they incorporate original mechanical devices which offer, for example, a sophisticated movement or a revolutionary suspension system. Over the past 20 years, the brand has filed a dozen patents for outdoor furniture. All product lines are notable for their convenience, with foldable, light, sturdy, and space-saving designs, they can be easily moved around and stored. Perfect for travel, camping or any kind of outdoor use!
Lafuma Fabrics
The fabrics used by Lafuma are chosen for their high resistance to abrasion, ultra-violet light, tearing and stretching and some fabric covers are removable and machine washable.
Batyline Iso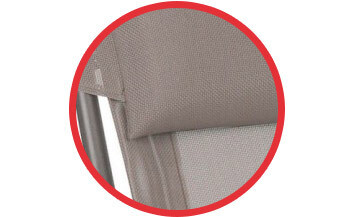 A synthetic woven fabric pioneered for use in Furniture by Lafuma. Batyline is extremely strong and provides full support, whilst remaining supple. The 1 warp thread / 1 weft thread weave allows air and liquid to pass freely through it, whilst the synthetic nature of the fabric prevents any deterioration in humid atmospheres. Due to this fact, and also given its excellent UV resistance, anti fungal treatment and open weave that does not return water, it is particularly suitable for garden, pool and campsite use.
Batyline canvas is also very resistant to tearing, does not distort and is easy to maintain. Cleaning the fabric is simple, needing only a brush and soapy water, and it is environmentally friendly.
Air Comfort
Inspired by the technology used in Lafuma backpacks, the AIR COMFORT cushion is the result of lengthy research in Lafuma laboratories on seating comfort and the new indoor and outdoor trends.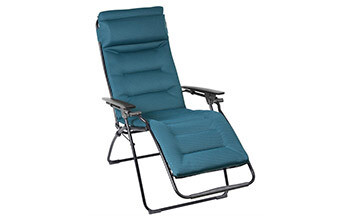 Thanks to a combined use of 3 high tech layers of padding, the AIR COMFORT cushion does not retain water, promotes air circulation and is ultra-quick to dry. This fabric with its rich honeycomb finish looks fabulous and also offers unequalled comfort and is UV resistant and the padding increases sitting comfort.
The Air comfort padding will never sink or sag and give many years of outdoor relaxation. The new AIR COMFORT fabric does not retain water, promotes air circulation and is ultra quick to dry.
Lafuma 'R' Clip System
Lafuma 'R' Clip is a patented revolutionary system that is used to link the seating fabric to the frame tubing utilising special elastomer clips. Lafuma 'R' Clip System enhances comfort and seating support. The R Clip system is 100 times more durable than ordinary lacing systems, which have a tendency to stretch over time and become frayed causing the fabric to sag.
Lafuma Frame Tubing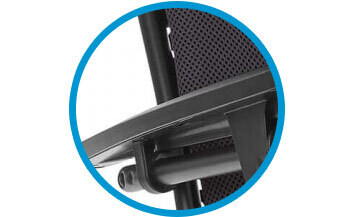 Tubular steel and aluminium frames are chosen throughout the range due to their strength, versatility and modern look.
HLE Steel frames
With an unbeatable strength to lightness ratio, High Level Elastic (HLE) tubular steel is the only choice for Lafuma's steel range of furniture. HLE steel is 15% lighter than other steels of the same strength but allows a good degree of flexibility. The sheer quality of the HLE steel allows Lafuma to create strong, smooth curves in the frames.
High Elastic Steels have excellent functional properties such as suitability for cold-pressing, forming and welding HLE steel is not the cheapest but is ideal for use in furniture. The steel frames are electro-powder coated both externally and internally for maximum protection against the elements.
Aluminium frames
The aluminium alloys used in Lafuma products have been carefully selected based on strict performance criteria. 5049, 5449 Or 5086 aluminium is used depending on the product type. Alloy frames are very lightweight, yet strong and durable, easy to handle and not susceptible to age or corrosion. For these reasons (unlike cheaper alternatives), Lafuma aluminium framed products have been shown to stand the test of time.
Comments
Be the first to comment on this article